Top 10 Consumer Tech Stories Of The Week | TechTree.com
Top 10 Consumer Tech Stories Of The Week
Here are the top 10 stories on TechTree that you may have missed during the week... 4th to 9th July.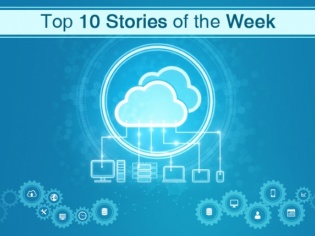 The week began with rumors about Apple acquiring Jay Z's 'Tidal' HiFi music streaming service along with a couple of launches. We also listed out audio gadgets that you can buy for under INR 5,000. Amidst these, a man from Florida claimed that he invented the iPhone way back in 1992. Well, we covered on that... and also a review of Evidson X55 which comes at just INR 549.
That's not it. We also reviewed the recently launched Huawei Honor 5C and also gave in our suggestion as to which five android apps users can install to make Instagram pics shine better! During the end of the week, on 6th and 7th, GMASA event took place in Bangalore and awards were given to different apps across 19 categories. We also listed 5 innovative apps that received the GMASA award. Read on.
1. Is Apple Buying Jay Z's Tidal?
The grapevine has been agog with rumors for over a week of a possible deal between Apple and Tidal, the subscription-based music service owned by American rapper Shawn Corey Carter, better known to music lovers as Jay Z. Read The Full Story Here.
2. Audio Gadgets Under INR 5,000 For This Season
Music plays a very important role in our lives. From giving us company on our gloomy days to meeting our energies on happy ones, it never fails to disappoint us. But what might disappoint us at times is when you have amazing tracks but not the suitable audio device for it which otherwise would have amplified the whole feeling of listening the music. Read The Full Story Here.
3. Florida Man Claims He Invented The iPhone In 1992
In one of the wildest IP claims of the century, Florida-based Thomas S Ross has sued Apple Inc. for USD 14 billion for ripping off his idea in 1992: an idea that spawned the iPhone. According to Ross, he had filed a patent for an Electronic Reading Device (ERD) in 1992 - a rectangular, handheld gadget that combined media, entertainment, and communication, with 'a flat touch-screen that was back-lit'. Read The Full Story Here.
4. Don't Judge Evidson X55 By Its Looks, Listen To It Once..
We are most of the time sceptical about things that come at cheaper price tags. But, Evidson X55 is definitely something that cannot be neglected... if you are a vivid music listener. Clear bass, treble, and mids; what more can you expect at INR 549? Read The Full Story Here.
5. Five Android Apps To Make Your Insta Pop
Let it never be said that Instagram has no good features. The app's built-in filters and editing tools are pretty good, but 'pretty good' is never good enough for the avid photo-phile, is it? That's when we turn to third-party apps that fulfil our desires rather better, and allow us to post the super-edited photos on Insta. Sweet! Read The Full Story Here.
6. Huawei Honor 5C: Next Gen Processor
Honor 5C has been much talked about because it's based on Huawei's own Kirin 650 processor, a next gen processor that improves battery life, works fast without heating up and handles graphics well. And does it? I'd say yes, pretty much. At INR 10,999 it's in a segment crawling with competition though. Read The Full Story Here.
7. Apple iOS 10: A Refreshing Change
The upcoming software update offers a dramatic re-imagining of the experience of using an iPhone. The next iPhone handset- iPhone 7- will offer only minor upgrades in terms of device hardware, allowing the software to take centre-stage. The upgrade is still in its beta stage and in the process of fine-tuning, but there are still a good number of changes to write home about. Read The Full Story Here.
8. Top 5 Gadgets To Add Swag To College Life
Friends, crushes, semester breaks, group discussions, professors, canteen, mass bunk, yes my friend this is what college is about and let's help you add a little jazz to the precious college years. Parents and earning siblings take note, these are your go to gifting ideas, and dear students make sure you get them! Read The Full Story Here.
9. Beware! Your Smartwatch Can Reveal Your ATM PIN
Cyber criminals can easily exploit wearable devices such as smartwatches and fitness trackers to steal sensitive information like your ATM PIN or passwords for electronic door locks, according to a new research. The researchers combined data from embedded sensors in wearable technologies such as smartwatches and fitness trackers, along with a computer algorithm to crack private PINs and passwords with 80 percent accuracy on the first try and more than 90 percent accuracy after three efforts. Read The Full Story Here.
10. 5 Innovative Apps To Bag GMASA-16 Awards
GMASA is a great event where app developers get all the focus they deserve for developing their apps with such care and love. Awards are given to apps over 19 categories and though all of them are simply great ones, a few are definitely game changing! Read The Full Story Here.
TAGS: Apple, Tidal, Evidson, Huawei Honor, Apple iOS 10, Smartwatches