Florida Man Claims He Invented The iPhone In 1992 | TechTree.com
Florida Man Claims He Invented The iPhone In 1992
Thomas Ross sues Apple for $14 billion.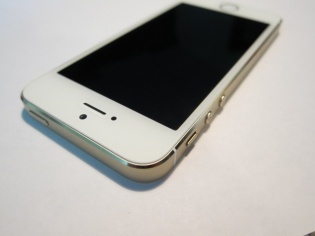 In one of the wildest IP claims of the century, Florida-based Thomas S Ross has sued Apple Inc. for $14 billion for ripping off his idea in 1992: an idea that spawned the iPhone.
According to Ross, he had filed a patent for an Electronic Reading Device (ERD) in 1992 - a rectangular, handheld gadget that combined media, entertainment, and communication, with 'a flat touch-screen that was back-lit'.
The lawsuit filing includes drawings of Ross' original patent design:

One of the original drawings by Ross
Image from: The Telegraph
A second design depicting a dual-screen device
Image from: The Telegraph
Ross claims Apple's own reproductions "are substantially the same as his technical drawings of the ERD". In addition to the $14 billion lawsuit, Ross contends that Apple owes him "a reasonable royalty" of 1.5 per cent of all future sales. The lawsuit states that the company has caused Ross "great and irreparable injury that cannot fully be compensated or measured in money". That hasn't stopped him from demanding a huge amount of it though.
However, there is one little fly in the ointment: Ross never paid the patent fees, because of which his patent was never approved. He actually has no legal claim to what he claims is his intellectual property. Despite this, he claims that Apple resorted to 'dumpster diving' in order to get hold of ideas for the iPhone and subsequent products that use similar technology and aesthetics.
US IP law states that there is no legal protection for a patent unless it has been approved, which means that not only does Ross have to prove that Apple obtained access to his design (the 'how' remains a mystery), but also, a judgement in his favour would, in fact, be against the law. Even if Apple did lift the initial iPhone design from Ross' ERD, the fact remains that legally, the patent belongs to Apple, not Ross; one might also wonder what Ross was doing for the past decade, if he knew that Apple was making merry with his design.
Nevertheless, Ross is determined to pursue the lawsuit, and has demanded that a jury hear the trial in the Florida Southern District Court.
To top it all, the lawsuit quotes the late founder of Apple Inc, Steve Jobs, in saying, "we have always been shameless about stealing great ideas"; it seems a rather harsh thing to quote a man out of context when he's not exactly around to defend himself.
Ross vs Apple Inc will be an interesting case to follow in the coming months, for both the legal angle, as well as the fallout in the tech world if- and that's a big 'if'- the tech juggernaut is actually found guilty of intellectual property theft, despite everything.
Recommended:
9 Ways How iPhone Changed The Smartphone Industry
How Expensive Is An iPhone In India, Really?