Motorola Moto G (2nd Gen) Gets Another Price Cut | TechTree.com
Motorola Moto G (2nd Gen) Gets Another Price Cut
Is Flipkart preparing for a new stock of Moto G's?
Motorola's exclusive retailer for India, Flipkart has given the Moto G (2nd generation) another price cut. The Rs 1000 price cut comes shortly after Xiaomi gave its Redmi 2 smartphone a Rs 1000 price cut, which comes with similar specifications (apart from the RAM).
The Rs 1000 price cut will bring the price of the smartphone down to Rs 9999 from the earlier Rs 10,999.
The smartphone which was launched back in September last year for Rs 12,999 turned out to be a sweet deal for many, until Xiaomi showed up with its Mi 4i.
Xiaomi has been Motorola's biggest competitor this far. The Chinese smartphone maker beat Motorola at it own game with a segment that it built from scratch with the original Moto G.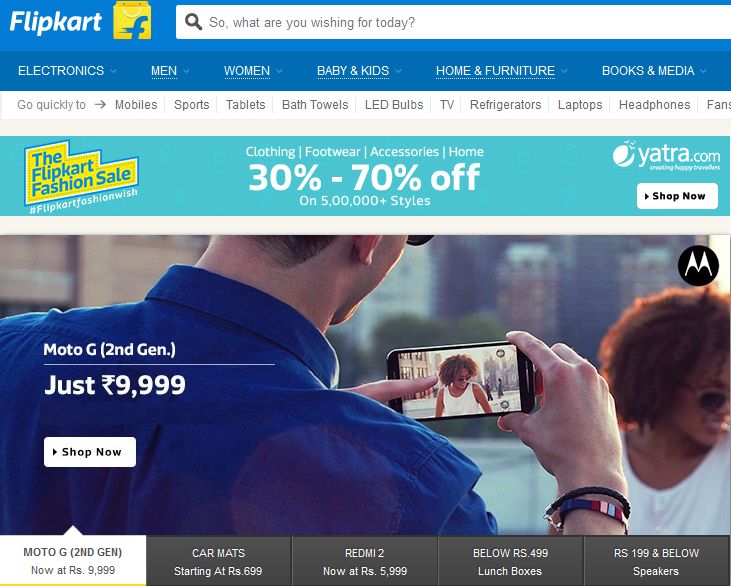 Still then, one cannot beat Motorola's offerings when it comes to software updates, thanks to the company's mostly vanilla Android UI and its brisk update cycles. Motorola's older flagship the Moto X recently got updated to Android 5.1 Lollipop, which is proof enough that the company cares about its older handsets as well.
Indeed, all of these price cuts, including the recent discount for the Moto X (2nd generation), seems to point to the rumours of the next generation of Motorola handsets, which may see an announcement pretty soon.
TAGS: Mobile Phones, Android, Motorola Moto G (2nd Gen), Motorola