ASUS Teases Us With A September 3 Smartwatch Announcement | TechTree.com
ASUS Teases Us With A September 3 Smartwatch Announcement
The Android Wear-powered device could be called the 'Zenwatch'.
ASUS has finally begun teasing us with creatives of its upcoming smartwatch, which will in all probability be called the 'Zenwatch'. News about this was leaked earlier in June and now it seems that the rumours were indeed right. The event is scheduled for the 3rd of September, just before the IFA Berlin takes off.
Since ASUS has already launched its mid-range Zenfone series offering for the year, we cannot expect anything more other than the rumoured smartwatch to be launched at the pre-IFA event.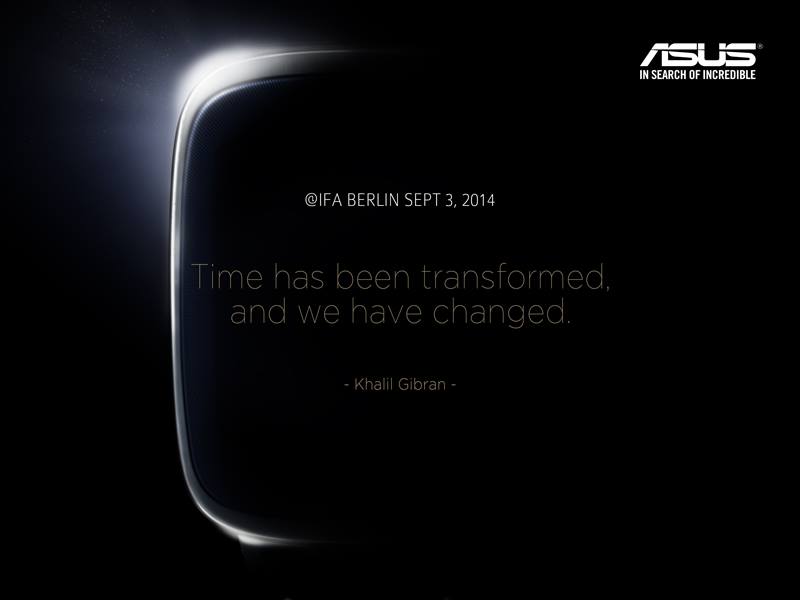 As the rumours go, the smartwatch will be a low cost wearable that is expected to be priced in the range of Rs 6000 to Rs 9000. This will indeed deliver some competition to Samsung's Gear Live and LG's G Watch along with the soon to be announced Moto 360. Indeed being a low cost smartwatch, we should expect it to be as drab and boring as the LG G Watch. But earlier rumours point to the ASUS built smartwatch being the thinnest one around, which should make it a good sell as the current crop of Android Wear-powered smartwatches indeed look a bit boring.
[Also Read: All You Need To Know About LG G Watch And Samsung Gear Live]
LG is apparently also preparing a successor to the G Watch and as far as the rumours go, it should come with an OLED display. Indeed everyone including Apple is taking the smartwatch seriously as it recently brought on board Tag Heuer's VP of sales for its upcoming iWatch.
TAGS: smartwatch, Android Wear, wearable, ASUS