Anonymous Takes Down Kapil Sibal's Website | TechTree.com
Anonymous Takes Down Kapil Sibal's Website
Calls him the "world's biggest retard. Born with a below 60 IQ". Website restored to normalcy, fortunately.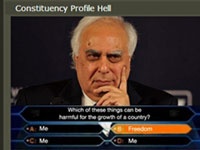 Kapil Sibal, our Union Telecom Minister, has been largely infamous for his anti-internet antics. He finally met his match today as hacking group Anonymous defaced his website. As of this writing, kapilsibalmp.com has been restored. During the downtime, the homepage of the congress leader's site depicted Sibal playing Kaun Banega Crorepati, with the question on the screen asking, "Which of these things can be harmful for the country?" The listed options included "Me, Freedom, Me and Me", with "Freedom" highlighted. This makes the reason for the hack amply clear: The group is protesting the recent ruckus around Section 66A of the IT Act. The About page of the website at the time read: "Kapil Sibal is the world's biggest retard. Born with a below 60 IQ he thought he could mess with the Internet and let the elite of his party suppress freedom of speech."
This is not the first time Anonymous has attacked a politico. Eariler this year, the group took down the TMC website, taking a stand against party president Mamata Banerjee. Later, they vandalised the Samajwadi Party's website when Rajya Sabha SP leader Ramgopal Yadav called for a ban on all social websites. Other targeted websites included those of the Mizoram Government and the BJP. In the process, Anonymous has come to be regarded as an online vigilante of sorts.
While this will surely bring a smile across the faces of many — especially those who paid for an Aakash tablet and didn't receive one — how much damage does a vandalising act like this actually do? Do you think Mr Sibal has been affected by this attack? Do you have any personal views on Intelligence Quotients? Let us know!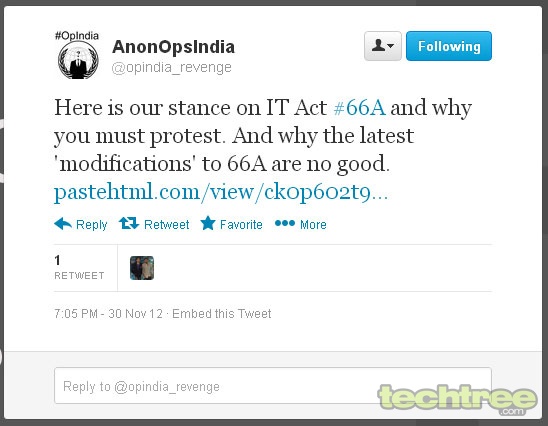 TAGS: Security, Internet, Government, Anonymous, Culture, Kamakshi