Honor 6 Plus Review: The Best Android Camera Phone | TechTree.com
Honor 6 Plus Review: The Best Android Camera Phone
Huawei has beaten Samsung and HTC to deliver the best Android camera phone.
Rating

3.5
/5
05th May 2015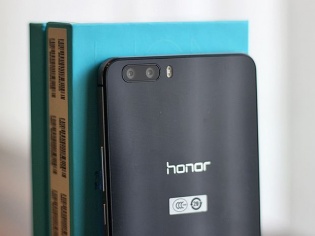 Pros:
Dual camera is amazing; Device is well-built; Crisp display; Good battery life.
Cons:
Low audio output; Erratic soft keypad; Screen lacks scratch protection.
Huawei Honor 6 Plus
Street Price: Rs 27,500

Android operating system dominates the smartphone world. Yet, very few Android phones make a cut when it comes to good camera phones. To stand out in the crowd, Chinese manufacturer Huawei has invested a lot of time and efforts in the photography department. Has it managed to deliver a good Android camera phone that doesn't cost a bomb?
Design
If the world likes the iPhone, China is obsessed with it. Little wonder then that most Chinese manufacturers end-up aping the iPhone. The Honor 6 Plus has rounded corners, and the back panel is glassy just like the iPhone 4S. Due to its size though, many people are likely to compare it to the Sony Xperia Z3.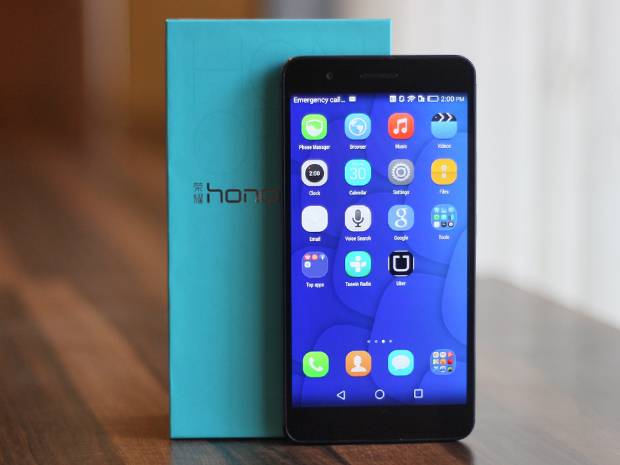 Bezels are thin, enabling the screen make most of the available space. With 7.5 mm thickness, the Honor 6 Plus is impressively thin for a camera-centric phone. There's no camera bump either. Yes, I'm looking at you iPhone 6 Plus.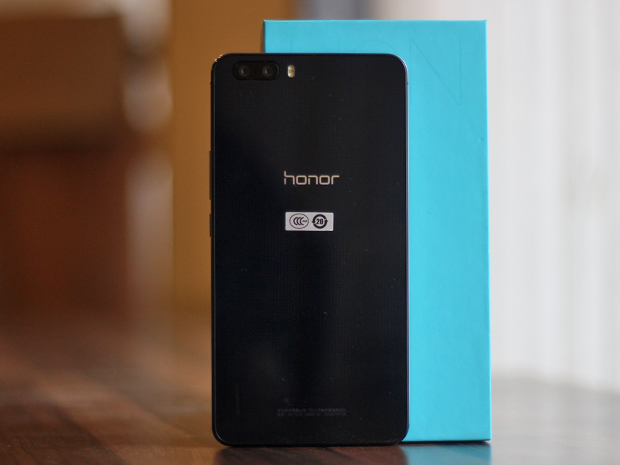 While the Honor 6 Plus may not win any point for originality, it does impress us with the construction. The build quality and detailing is as good as you would expect from the established brands.

The phone is big for single-handed use. The battery is not user-replaceable. And considering that it has glass surface on both sides, you better not drop this handset.
Screen
The Honor 6 Plus features a 5.5 inch Full HD screen. It is an IPS panel that offers wide viewing angles. Colour reproduction is good. Still, due to LCD's limitation, it is still nowhere near the OLED screens found on the similarly priced Samsung and Microsoft (Nokia) phones. Looking at the competition, the Honor 6 Plus' screen is not that bright.
Pixel density of 401 ppi results in a crisp viewing experience. To put things in perspective, the iPhone 6 has pixel density of 326 ppi. What's missing here is the layer of scratch protection. Come on Huawei! Even sub-10k phones feature Gorilla Glass these days.
Specifications
Like any Android phone, the Honor 6 Plus is crammed with featured. It is powered by a never-heard-before Hisilicon Kirin 925 chipset. The octa-core processor at max runs on 1.8 GHz. TO handle gaming it has a Mali T628-MP4 GPU and 3 GB RAM. Internal storage is 32 GB (user accessible 25 GB). You can add in up to 128 GB via microSD card slot.
In the photography department, you get dual 8 megapixel camera setup. The LED flash also comes in dual setup. To please the selfie-fans, there's an 8 megapixel front-facing camera.
On the connectivity front, you get 4G LTE, 3G, Wi-Fi, Bluetooth 4.0, NFC, and A-GPS. Another handy feature is IR blaster. Using this, you can control TV, CD player, and even AC. To keep the handset powered-up, there's 3600 mAh battery.
Software
The Honor 6 Plus runs Android 4.4 (Kitkat) with Emotion UI 3.0 on top. Huawei's custom UI is inspired by iOS. The interface lacks app menu. You have to arrange all your apps appear on the homescreens. Swiping down on the bottom half of the screen brings up Apple Spotlight esque search feature.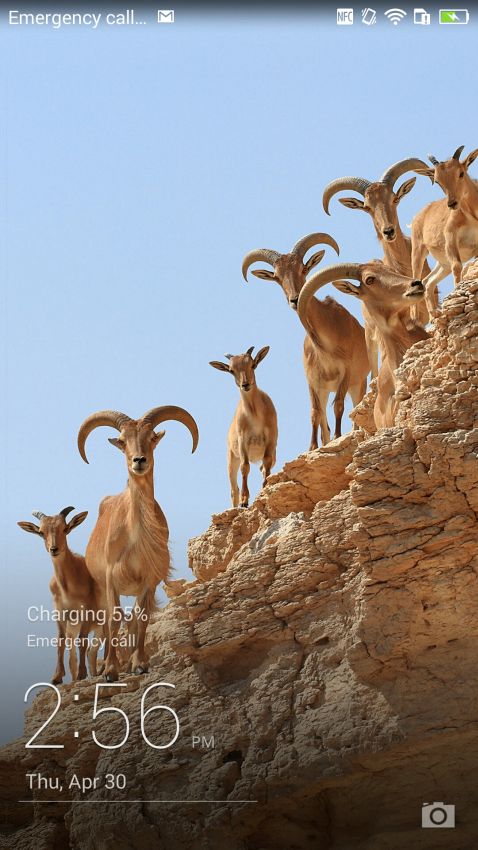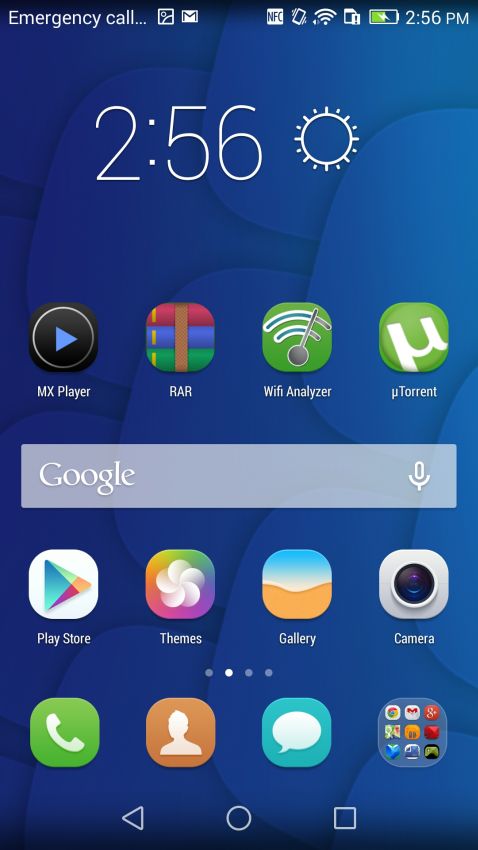 Compared to its younger sibling Honor 4X, the 6 Plus' UX feels more polished. One nice touch here is the ever changing lockscreen wallpapers. The colour scheme is somewhat puerile considering the phone's sub 27k price tag.
The phone runs smooth. There's hardly any lag while swiping between homescreens. The Hisilicon Kirin SoC (System on Chip) does a great job at handling high-end games. Just don't expect frame-rates to be as smooth as the similarly priced phones with Snapdragon chips.
One weird issue plagues the default soft keypad. There's significant delay in the key press and its response. Sometimes the [Backspace] key refuses to work.
Camera
As mentioned earlier, the Honor 6 Plus comes with a dual lens setup. Similar to top-end HTC phones, Honor 6 Plus captures depth data, allowing users to change focus point even after snapping a photograph. You get to select any F-stop value between f/0.96 to f/16.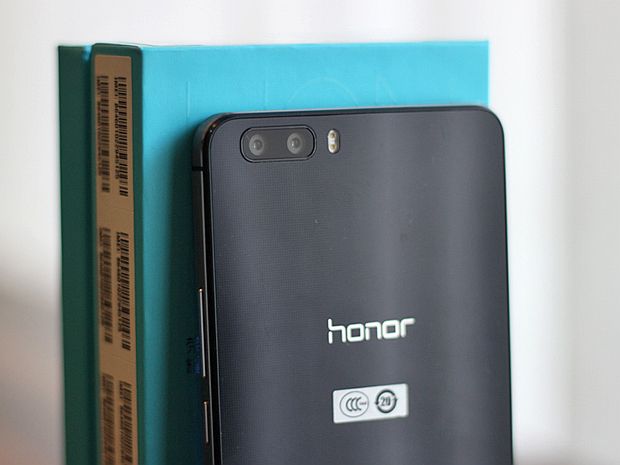 If you use camera phone only to upload food photographs on Instagram, don't bother with the Honor 6. It is for folks ready to experiment for great results. Here are some samples.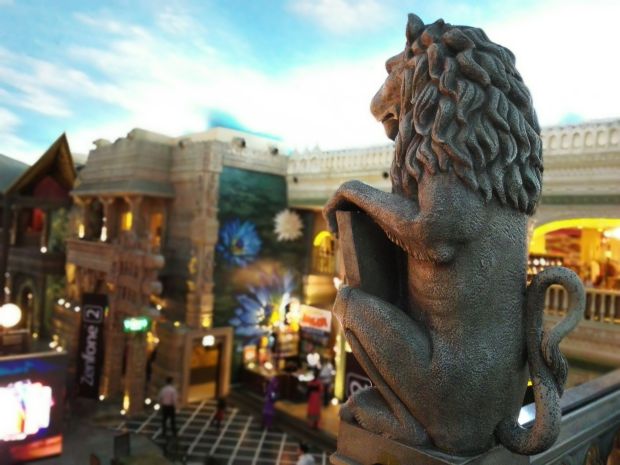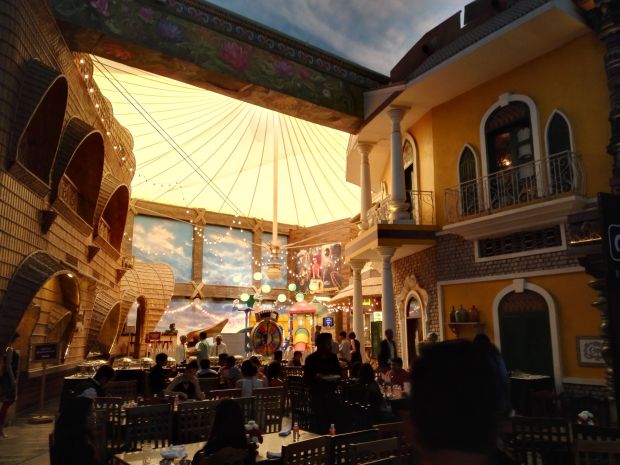 Head over to this article for more samples. In the above shots, you can see that the Honor 6 Plus produces crisp images even in low-light. That's because two lenses capture more light than the conventional smartphone camera setup. The Honor lacks the OIS (Optical Image Stabilisation). Therefore, its video quality is nowhere near the cheaper Lumia 830.
Considering its speed, colour reproduction, and detailing, the Honor 6 Plus is the best Android camera phone in the market. The only other camera phones I enjoyed using more are the Lumia 1020 and 930. This should give you an idea about how good the Honor 6 Plus' snapper is.
Multimedia
The Honor 6 Plus does not come with bundled earphones. This will definitely annoy buyers after shelling out more than 27k. When paired with good earphones, the handset produces decent audio. However, the output is quite low compared to most smartphones. If you listen to the music while commuting, this phone is not the ideal choice.
Coming to the subject of video playback, the Honor 6 Plus doesn't play most formats out-of-the-box. Nothing to worry about though as MXPlayer takes care of it.
Cellular
The handset we received for review was a Chinese variant. It had one micro-SIM and one hybrid slot. The latter can either take a nano-SIM or a microSD card slot.
The handsets sold in India will have a normal microSD card slot instead of the hybrid one. The phone had no trouble picking-up the network signal. The call quality was good too.
As mentioned earlier, Huawei's soft keyboard is erratic. I wonder how the company failed to detect it during the testing phase (if there was any).
Battery
The Honor 6 Plus packs-in a non-removable 3600 mAh battery. It holds enough juice to last for a day and half. No doubt, the battery performance is good. However, I was expecting more from such high capacity battery.
Verdict
The Honor 6 Plus is an iPhone-inspired Android phone with good performance. Its screen and construction are good too. Obviously, it is the dual lens camera that steals the show. No doubt, the phone has its share of niggles. However, if you are looking for an Android-based camera phone under 30k, the Honor 6 Plus is the way to go.
Rating: 3.5
Construction: 4/5
Aesthetics: 3.5/5
Portability: 3/5
Display: 3.5/5
Camera: 4.5/5
User Experience: 3/5
Multimedia: 3.5/5
Battery life: 3/5
Ecosystem: 4.5/5
Affordability: 3.5/5
TAGS: Mobile Phones, Android, Huawei, Huawei Honor 6 Plus