Review: Nokia Lumia 1020 — The Best Camera Phone Till Date | TechTree.com
Review: Nokia Lumia 1020 — The Best Camera Phone Till Date
An impressive camera phone that should worry not only Samsung, but Canon and Nikon too.
Rating

4.5
/5
15th Nov 2013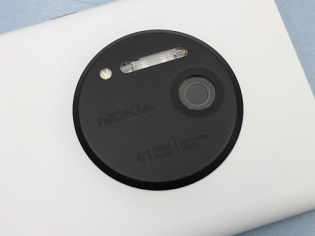 Pros:
Best camera phone in the market; Intiutive camera UI; Refocus app is stunning; Crisp and vibrant display; Fluid WP8 experience; Free voice-guided sat nav; Impressive sound quality; Sturdy build.
Cons:
Shot-to-shot time should have been less; Not many games available on WP8 platform; Lacks memory card slot; Camera protrusion on back.
Nokia Lumia 1020
Street Price: Rs 46,000

Who should Buy:
- Those looking for the best camera phone in the market.
- Those who like zoom feature on their phone camera without bulkiness (of the lens).
- Those interested in creating content rather than only consuming it.
- Those willing to try/switch to Windows 8 platform.
- Those who don't mind spending 8-10k extra for bragging rights.

Who should Not:
- Those who don't overly care about camera quality on their phones.
- Those who want to game a lot.
- Those unwilling to move away from Android or iOS ecosystems.
- Those smart enough not to overly splurge on mobile phones.


The 808 was a breakthrough in mobile phone photography, and a fitting tribute to Nokia's Symbian platform. Its 41 megapixel camera backed by Zeiss optics offered incredibly detailed photographs in daylight. However, there was plenty of room for improvement in low-light photography. Nokia then, started working on PureView Phase-II, which made it to the Lumia 920. This Windows Phone device was the first smartphone to incorporate Optical Image Stabilization (OIS) along with Back Side Illuminated (BSI) sensor. The 920 pioneered the low-light imaging, and many manufacturers including Samsung, HTC, and LG followed suite. Little wonder then, Nokia fused these two camera innovations in its latest flagship, Lumia 1020. Let's find out how good it truly is.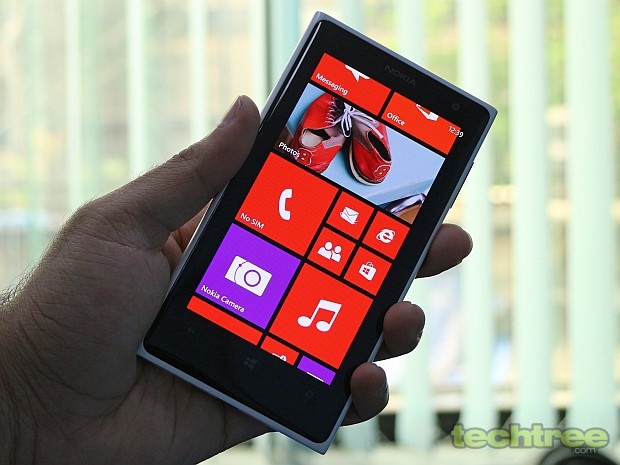 Design And Construction
On its face, the Lumia 1020 is hard to tell apart from the 920. It's made of a single-piece polycarbonate shell that doesn't lose colour even when scratched. The phone feels every bit premium as its predecessor. However, the 41 megapixel camera sensor protrusion on its back is hard to ignore, and Nokia doesn't want to hide it either. The Finns have actually highlighted the lens assembly in the White and Yellow variants. No way this protrusion looks good, but those who admire 1020's camera performance would definitely want to flaunt it. Think of it as a muscle car with a massive bulge on its bonnet (known as hood scoop), which is not only a necessary design decision, but also gives the car its distinct identity. In 1020's case, you should also take into consideration that the camera contains over 130 individual components. Squeezing in a 1/1.5" 41 megapixel BSI sensor, mechanical shutter, barrel shift actuator type Optical Image Stabilisation, Zeiss' six-lens assembly, and Xenon flash in a little over 1 cm of thickness isn't something any other phone or camera manufacturer has managed to do so far.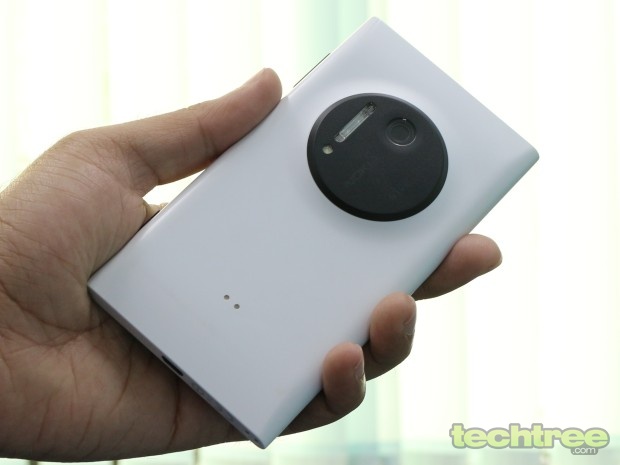 The construction is top-notch and the handset feels solid in hand. Nokia's decision to go with matte finish is a welcome one. Because however sturdy it is, I don't think anyone would want to drop a spanking new phone. Another good thing is that the phone sports a lanyard slot. Despite a sensor that's four times the size found on its counterparts, the Lumia 1020 fits well in your pocket. By ditching the wireless charging components (found in 920), the 1020 has turned out to be 27 grams lighter than its predecessor. The button placement is a standard Lumia affair. The Volume rocker, Lock button, and shutter key are on the right side. A 3.5 mm jack is at the top, while the bottom houses a micro-USB port.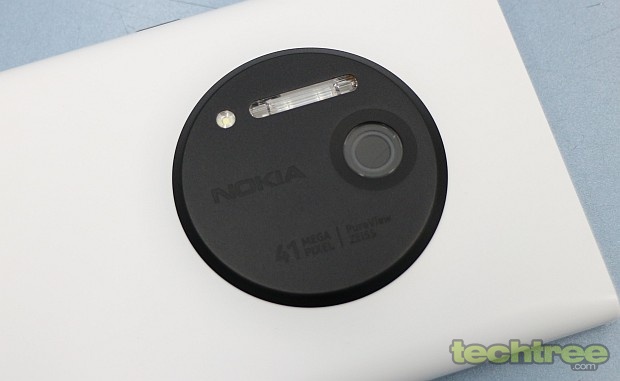 Display
The 1020 has a 4.5" AMOLED HD screen with pixel dimensions of 1280x768. At 332 ppi, the screen is very sharp. To put things in perspective, the iPhone 5 has a pixel density of 325 ppi. If you find the colours on the AMOLED screen oversaturated, you can tone it down using Lumia colour profiler settings. Nokia has implemented a sunlight readability mode that changes the screen's contrast automatically to retain legibility even under direct sunlight. This is helped further by Nokia's ClearBlack technology that comprises of a sequence of polarising layers that eliminate reflections. As seen in recent Lumia phones, the 1020 comes with super-sensitive screen that can be operated even when using gloves. The display is protected by Gorilla Glass 3.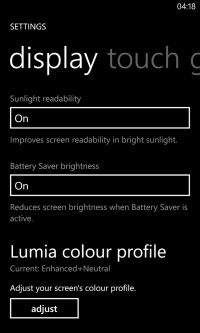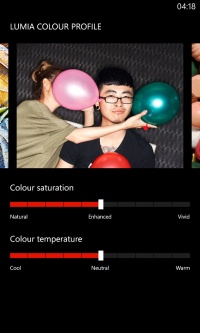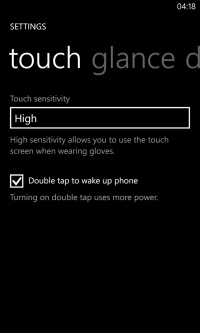 Specs
The phone is powered by 1.5 GHz dual-core Snapdragon S4 chipset with 2 GB RAM. Internal storage is 32 GB, but there's no microSD card slot. Other features include 4G, Wi-Fi, Bluetooth 3.0, micro-USB port, 3.5 mm jack (Dolby enhancements), GPS with voice guided satellite navigation, FM radio, and 2000 mAh battery. Detailed specs are given at the end of this article.
Software
The Lumia 1020 ships with Windows Phone 8 Amber (GDR2). The new iteration doesn't bring much changes to the UI, but add some usability features. As mentioned in many reviews, the WP platform offers colourful Live Tiles that bring information right on your homescreen. An optimized OS coupled with a tried-and-tested Snapdragon S4 processor ensures fluid UI. The Amber update has introduced Glance screen that makes use of AMOLED screen's selective pixel illumination. By the way, Nokia had decided to name this phone Lumia 909. The phone went to the production line with that name, and it was a probably the last minute decision to call its a 1020. Wondering how can I be so sure? Well, the retail unit still shows model name as Nokia 909. Check out the screen shot below.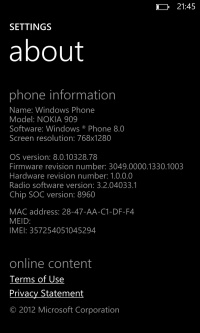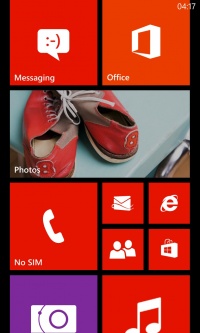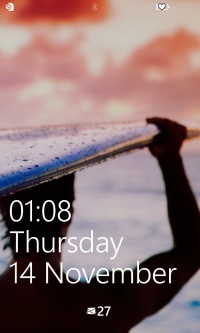 Coming to the subject of apps, you get Microsoft Office Suite and SkyDrive integration out of the box. The Finnish manufacturer has also thrown in its exclusive suite of apps that include Nokia Music, Here Maps+, City lens, and PhotoBeamer. Of these, Here Maps+ adds great value to the package with its offline GPS navigation. On the other hand, the platform is still no match for the iOS and Android when it comes to the number of apps. To quote numbers, there are over 1 lakh 50 thousand apps in WP marketplace, compared to Android's 1 million. Although it's worth noting that most of the popular apps are duly covered. The only major app missing for now is the official Instagram app, but the third-party 6Tag works like a charm. The Xbox gaming scene is also showing signs of improvement with the launch of some big titles including Halo: Spartan Assault, FIFA: 2013, Mass Effect: Infiltrator, and Dark Knight Rises. However, if you want to play Temple Run 2 and Subway Surfer, you're out of luck.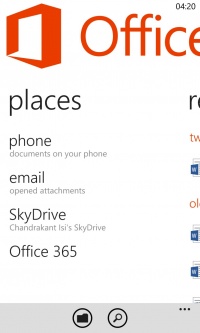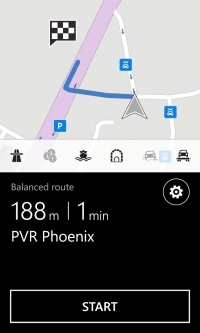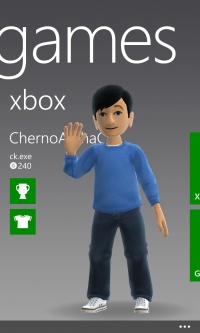 Since the USP of this phone is its 41 megapixel camera, let's quickly move onto that segment.
Camera
The Lumia 1020 isn't all about the 41 megapixel sensor, but how Nokia taps into its full-potential with a thoughtfully designed Camera app. This app gives total control over parameters such as shutter speed, exposure, white balance, and ISO. The interface is so convenient that we wonder why Canon or Nikon couldn't come up with something like this.



The phone comes with a feature called dual capture. When enabled, it takes a 34 and 5 megapixel pictures simultaneously. The high-resolution image can be used for further editing. Not only zooming in and out, you can reframe or even change the aspect ratio of the images right there on the device. On the other hand, the 5 MP shots are meant for quick SNS updates.
The camera's image quality is brilliant. Each picture shot using Nokia Camera app contains insane amount of detail. In low-light too, the phone is way ahead of the competition. Thanks to the Xenon flash, you can take snaps in pitch dark conditions. To help you take full advantage of this phone's imaging skills, there's a Camera Grip accessory that offers a two-stage camera button, tripod compatibility, and 1020 mAh battery pack. You can achieve some amazing results by tinkering around with manual settings. Here are some of the sample images: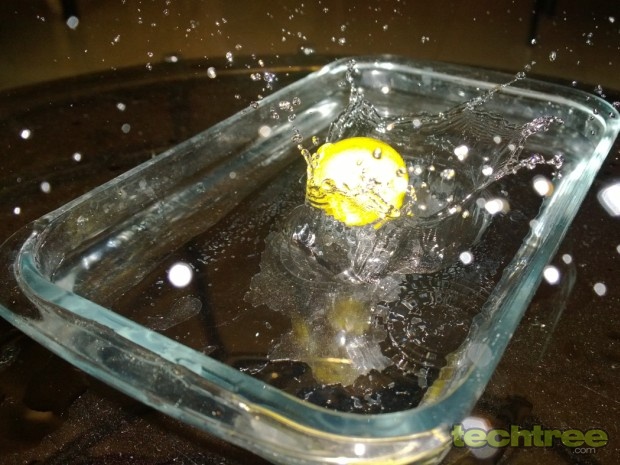 No-light photography: Shot in pitch-dark room using Xenon flash.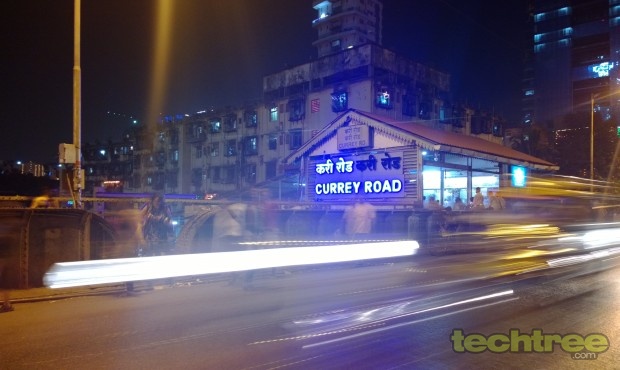 Low-light photography: shutter speed set to 1.3 seconds.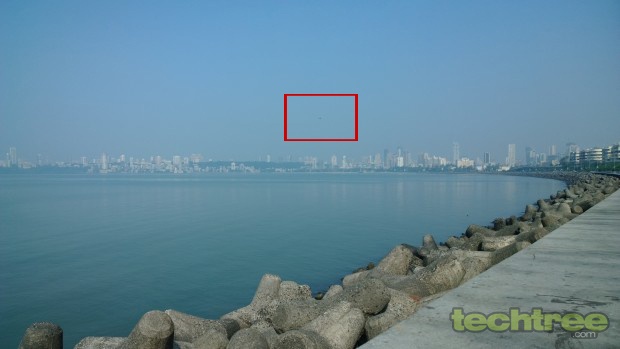 It's a bird, it's a plane...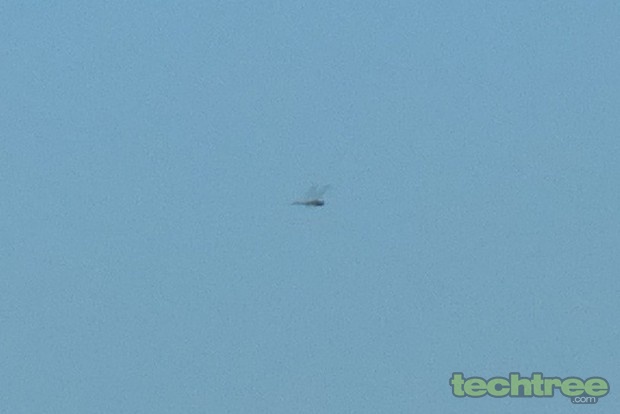 No! It's a dragonfly!

Nokia's Lytro style camera app, Refocus, which was first demonstrated on the upcoming Lumia 1520 has landed on the 1020. Apt to its name, the software allows you to take a snap first, and then set the point of focus, or you can even keep every object in focus (which is ideal for landscape photography). You can share these interactive images via Facebook, Twitter, or simply embed them using HTML code. Check out the image we've added below. Click on any point to change the focus, or click on the three boxes on the right side to keep everything in focus.

As you can see from the images, the 1020 not only lives up to the hype, but exceeds the expectations. Click here, for more sample shots. In daylight situations, it can even stand its ground against DSLRs. Similar to its still photography performance, the 1020 also excels in video recording. It records full-HD MP4 videos at 30 fps. While each and every flagship phone these days can record 1080p, nothing comes close to the resolved detail offered by the 1020. However, the phone's shot-to-shot time of three seconds can be annoying at times. So if you want to capture the images quickly, better switch to the Smart cam app. Overall, it's undoubtedly the best camera phone in the market, and in all probability will hold this title at least for a year.
Multimedia
The Lumia 1020 comes with Nokia Music that offers unlimited free track downloads for a year. The sound quality is great. You can also play around with Dolby and equaliser settings. The FM radio has also been duly covered. The only downer here is that the phone ships with the same earphones as found in the Lumia 820 and 920. For phone this expensive, Nokia should have thrown in the Coloud Knock On-the-ear Headset. Coming to the subject of video playback, the handset managed to handle 1080p MP4, WMV, and AVI without an issue. The MKV files are a no-go, and I think it's about time Microsoft looks into this problem.
Telephony And Messaging
People Hub offers deep social networking integration. It puts all your contacts from Facebook, Windows Live, Twitter, and LinkedIn at one place. The phone also features 'Call + SMS filter', which is a nice way of keeping spam calls at bay. The keyboard is very responsive and is designed to minimise typos. And as you'd expect from Nokia, the signal reception and call quality were top-notch.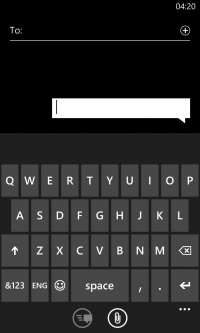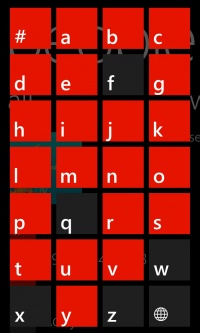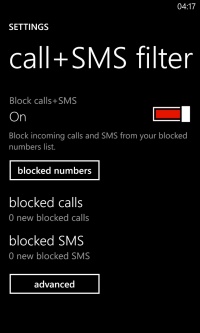 Battery
The phone packs in a non-removable 2000 mAh Li-Ion battery. In our 720p video loop test With brightness set to 'Medium', it lasted for a whopping 12 hours and 20 minutes. That's 2 hours more than iPhone 5's battery life. In general usage, the device can easily last over two days on a single full charge. So while the battery capacity may not look overly impressive on paper, it delivers impressive performance.
Verdict
The Lumia 1020 is undoubtedly the best camera phone in the market. Not just the great optics, but Nokia has done an excellent job with the camera software. Apart from that, it flaunts an excellent screen, great sound quality, sturdy construction, and a bunch of productivity apps including Microsoft Office suite. It's also refreshing to see a manufacturer bringing something unique to the table, when most companies are busy putting absurdly powerful chips and gigantic screens on their phones. On the other hand, there are a few annoyances such as three seconds of shot-to-shot time and relatively low count of games. All in all, the 1020 is a premium smartphone with an extraordinary camera that fits in your pocket. To get great results though, you'll have to let your creativity run loose and be ready to experiment a lot.
The Nokia Lumia 1020 is available for Rs 46,000, making it one of the more expensive smartphones in India. So if you're interested in creating content, the Lumia 1020 is the right tool. However, if content consumption tops your priority list, you're better off with the iPhone 5 or LG G2.

Detailed Specifications:
4.5" AMOLED screen with Clearblack tech (768 x 1280 pixels), Pixel density: 334 ppi.
Display features: PureMotion HD+ (Refresh rate 60 Hz), Curved Corning Gorilla Glass 3, Sunlight readability enhancements.
Touch screen technology: Super-sensitive touch.
Main camera sensor: 41 megapixel auto-focus.
Camera resolution: 7712 x 5360 pixels.
Camera features: Optical Image stabilisation, PureView, Backside-illuminated image sensor, 6-lens optics.
Sensor size: 1/1.5 inch, f-number/aperture: f/2.2, Camera focal length: 26 mm.
Flash Type: Xenon flash, Flash operating range: 4.0 m.
3.5 mm audio connector, Micro-USB 2.0 port, Bluetooth 3.0 Wi-Fi, GPS.
Battery capacity: 2000 mAh, Wireless charging: Yes, with accessory cover.
Chipset: 1.5 GHz Dual-core Qualcomm Snapdragon S4, 2 GB of RAM.
32 GB internal storage, Lacks microSD card slot.
Sensors: Ambient light sensor, Accelerometer, Barometer, Gyroscope, Proximity sensor, Magnetometer.
Platform: Windows Phone 8 GDR 2 (Amber).
TAGS: Mobile Phones, Windows Phone, Nokia, Lumia