Moto X Play Launch In India May Be Delayed | TechTree.com
Moto X Play Launch In India May Be Delayed
Its sales arm, Flipkart just took down its countdown timer.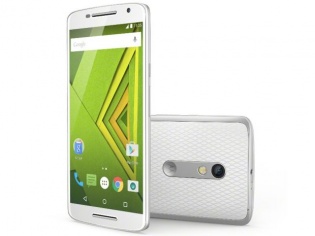 While many are awaiting the announcement of the Moto X Play in India, they may have to wait a bit longer. While Motorola India, has not stopped pushing out timely teasers about its upcoming Moto X Play smartphone, Flipkart on the other hand has taken down its countdown timer (from its product page) to the expected September 14 launch date.
We are not sure why Flipkart has done this, but a delayed launch could be the reason. More importantly, Motorola has not sent out any official invites just yet, so the company may have kept its plans on hold.
But Moto fans need not lose hope just yet, as the teasers have not stopped pouring in from its social media channels.
The Motorola Moto X was announced along with the Moto X Style in the US, when the Moto G (3rd gen) was announced in India.
Although the Moto G3 is quite the success story, many buyers may be waiting for the Moto X Style that offers a DxO Mark approved 21 MP camera on the back; one that is similar to the Moto X Style flagship. More important, is the price tag, which is expected to be around the Rs 22,000 mark.
If this turns out to be true, the Moto X Play will join the ranks of higher priced mid-range Android devices; those that include the Samsung Galaxy A8, the LG G4 Beat and the now ageing Nokia Lumia 830.