Motorola Announces Its Flagship Moto X Style And Mid-Range Moto X Play | TechTree.com
Motorola Announces Its Flagship Moto X Style And Mid-Range Moto X Play
Pricing and a great imaging experience seem to be the key points of the presentation.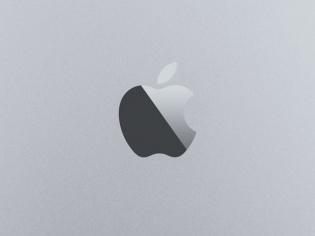 After Nokia, it seems that Motorola may turn out to be the next smartphone brand to focus on smartphone imaging. The Lenovo owned smartphone maker, announced not one, but two of Moto X smartphones this year with a focus on pricing and delivering an above average camera experience.
The premium offering is called the Moto X Style (finally we have a better naming convention), will be available in a plethora of colour and texture options thanks to the Moto Maker. Motorola will even offer the metal frame in different finishes to ensure that owners get exactly what they are looking for while buying the smartphone.
As for the hardware bits, Motorola skips on the Snapdragon 810 and goes with a cooler hexa-core Snapdragon 808 chipset. Surprisingly, Motorola has managed to pack in some interesting features even with the 808 chipset such as 4K HDR video recording.
Clearly, the focus was on the imaging experience where Motorola almost seems to have perfected its 21 MP sensor. So much so, that DxO Mark, has already placed it among its top three smartphones.
Coming down to the hardware specifications:
We get a massive 5.7 inch Quad HD display with a 76% screen to body ratio
Inside, we get a 1.8 GHz Qualcomm Snapdragon 808 hexa-core chipset with 3 GB of RAM and 16 GB/32 GB/64 GB internal storage, along with micro SD expansion
For the primary camera we get a large 21 MP unit with phase detection along with a CCT flash
For the secondary front-facing unit we are treated to a 5 MP unit that is also accompanied by a flash
The battery is a 3000 mAh unit that comes bundled with a TurboCharger in the package
Motorola for the first time, also announced a second Moto X model called the Play. The smartphone is a mid-range device and comes with hardware bits that are similar to what we would find on a Xiaomi Mi 4i, but there is one interesting bit. In what seems to be a trend with smartphone makers these days, Motorola has retained the camera module from the Moto X Style. So yes, the mid-range smartphone similar to the LG G4 Beat and the Samsung Galaxy A8.
Diving into the hardware details:
We get a 5.5 inch Full HD display
A Qualcomm Snapdrgaon 615 chipset coupled with 2 GB of RAM and 16 GB / 32 GB internal storage options that is accompanied by a micro SD expansion as well
The 21 MP sensor from the Moto X Stlyle makes it to the primary along with a 5 MP for the secondary, this time without a flash
Motorola goes big with the battery life by including a 3630 mAh battery unit that can charge quickly with the optional TurboCharger 15
Indeed, everything comes down to the pricing and with competitors like Xiaomi and OnePlus, things are not looking too good for brands like LG, Sony and Samsung for now. Motorola seems to have worked out their own strategy though.
The Motorola Moto X Style is expected to retail for Rs 25,492 unlocked and the Moto X Play for Rs 19,103 (approximate prices based on the US price tags). The Moto X Style will not arrive until September, but Motorola confirmed that the Moto X Play would available in August.
Prices like this will indeed make Xiaomi and OnePlus think twice about their strategies. Motorola being an old player in the market, is finally back with a bang and has brought in the big guns as well.
TAGS: Motorola, Motorola Moto X Style, Motorola Moto X Play, Android, Mobile Phones