OPPO Confirms Plans To Upgrade ColorOS To Android 5.0 Lollipop
A touchy topic that many Chinese smartphone manufacturers have avoided for long.
OPPO has finally made it official that it will be upgrading its custom skin called the ColorOS to version 2.1. The good news is not the new features, iconigraphy and custom gestures that will come with the update, but the fact that the base Android firmware will finally shift to Android 5.0 Lollipop.
This is good news for OPPO fans indeed as the smartphone manufacturer has been straying away from the topic for long. Meaning that OPPO smartphone owners (including flagships like the Find 7) have been left stranded after the KitKat update.
But OPPO is not the first Chinese smartphone maker to make the move. Indeed that credibility should go to OnePlus, that actually delivered the Android 5.0 Lollipop recently after which it began working on its own Oxygen OS ROM for its One handset (and managed to deliver that too).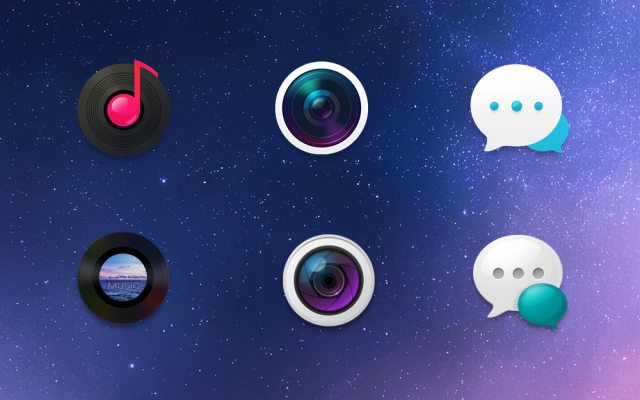 Newer, flatter icons in ColorOS 2.1.
Xiaomi was next. The Chinese smartphone maker launched its Mi 4i smartphone with the latest version of MIUI V6 and Android 5.0 Lollipop.
Hopefully, the rest of the lot including Vivo's smartphones should upgrade to the same soon. The issue with upgraded software currently appears to be a growing problem with Chinese smartphone manufacturers. The Vivo Xshot comes with Android 4.3 Jelly Bean.
Clearly, this is not to say that the other international brands are on time when it comes to updates (we are looking at you Samsung). Motorola, ASUS and Sony handsets (some of them) have already moved to Android 5.0 Lollipop and are looking forward to the next iteration.
TAGS: Mobile Phones, Software, Android 5.0 Lollipop, OPPO