Review Vivo Xshot: Camera Lets You Down
The Chinese brand's camera-centric phone does not live-up to the hype.
Rating

3
/5
27th Mar 2015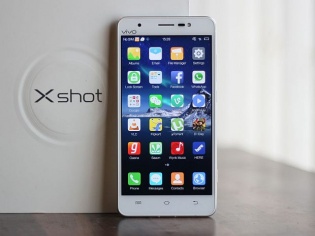 Pros:
Sturdy construction; Sharp IPS screen; Excellent for gaming; Great sound output.
Cons:
Funtouch UI is garish; Average camera; Expensive.
Founded in 2009, Chinese brand Vivo is making its presence felt in India. Its ultra-thin Vivo X5 Max smartphone made headlines in India. This time around, the company is back with a camera-centric Android device that does not skimp on features. But can it justify its Rs 28,000 price tag?
Design
The Vivo Xshot is a sleek handset with good use of metal and polycarbonate. Its pillowed back, camera protrusion, and speaker grille placement are reminiscent of HTC's One X. No points for originality, but it is a well-constructed phone nonetheless.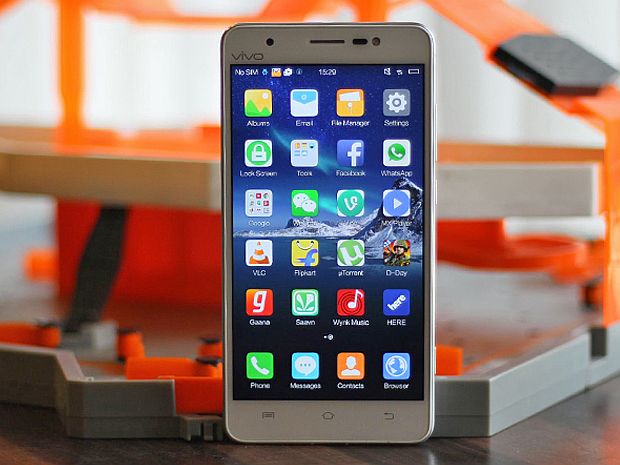 It is worth noting that the aluminium-frame machining is top-notch. Attention to detail is as good if not better than the Lumia 830, which also comes with a metal-frame. The polycarbonate back has a pleasant matte finish.
It would have been great had Vivo added some character to the front. However, after raising exceptions, the Chinese brand resorted to the run-of-the-mill fascia.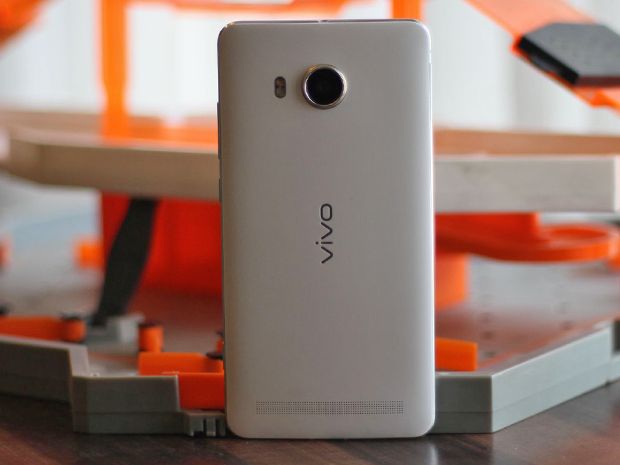 The a positive note, the button placement is ideal. The volume rocker are power button are placed on the right-hand side, easily accessible with your thumb. Since this is a camera-centric handset, there's a dedicated shutter button on the same side. To minimise the seams, Vivo houses micro-SIM and storage expansion slot on a single tray.

Screen
The 5.2" IPS screen has Full HD resolution. With pixel density of around 424 ppi, the display is sharp. Compared to most IPS panels, the Xshot produces richer colours. However, accuracy is nothing to write home about. The display is on the warm side. So whites generally show-up with a slight yellowish tint. And like all LED backlit LCD panels, this display fails to produce accurate blacks.
What's sorely missing here is the scratch-resistant glass. Every handset in this price-range at least comes with Gorilla Glass 3. After-market plastic scratch-guard is not an option, as it hampers the brightness and viewing angles.
Specifications
One thing Chinese brands can never fail to impress you with is specifications. The Xshot is powered by Qualcomm's Snapdragon 801 chipset. The quad-core processor is clocked at 2.5 GHz.
The Indian variant has 2 GB RAM and 16 GB internal storage. The microSD card slot supports up to 128 GB. In the photography department, you get 13 megapixel camera with with dual-LED flash. The 8 megapixel selfie snapper too has an LED flash.
On the connectivity front, you get 4G LTE, Wi-Fi, Bluetooth 4.0, and A-GPS (for sat-nav). With all the latest connectivity options, Vivo missed out on the good-old FM Radio.
Software
Be it Lenovo or Xiaomi, Chinese manufacturers struggle with the software design. Vivo is no exception — its Funtouch OS looks as silly as it sounds. Right from the homescreen you are greeted with a cheesy "smile" animation. Next comes copied UI elements and more colours than you could probably ask for.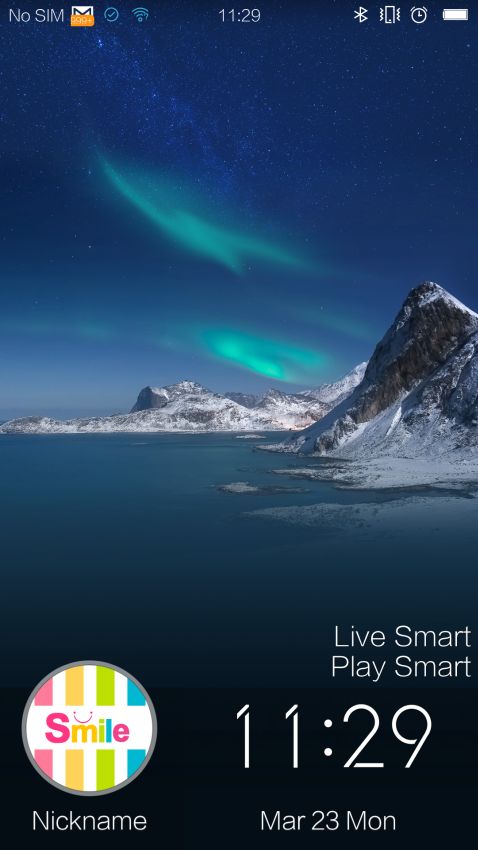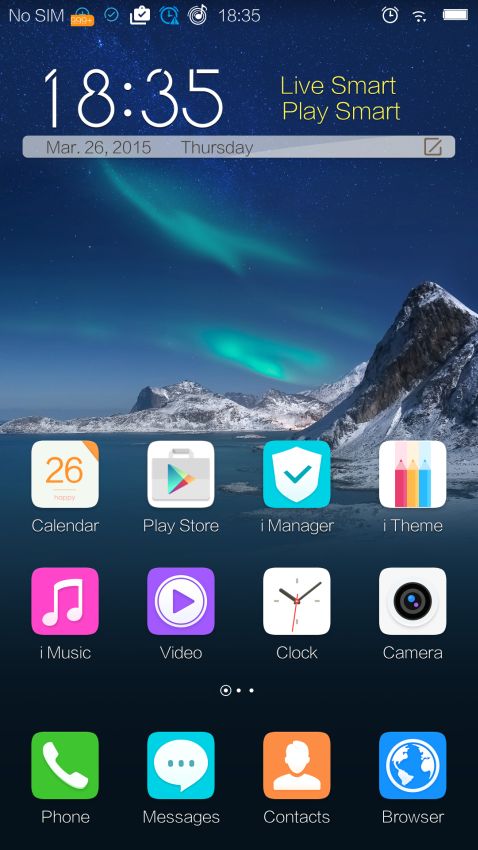 Similar to the iOS, there is no app menu. Even the app folder works in a same manner as it does on the iPhone. On a positive note, Vivo has done a good job in bringing uniformity to app icons.
Instead of squeezing-in quick settings in the notification panel, Vivo combined it with the multitasking screen. You can access it with a swipe-up gesture or by pressing capacitive home button for a couple of seconds.
Although not aesthetically pleasing, the software is quite smooth to use. There's no noticeable lag in menu navigation. It does skip a frame or two in the web browser.
Mobile gamers will be pleased to know that the Xshot handles almost all popular games without any problem. Resource hungry games such as Real Racing 3 and Asphalt 8: Airborne run smooth.
Multimedia
The phone comes with good earphones that look similar to what we get with Samsung phones. The Xshot's sound output is excellent. It produces punchy bass and tight treble. In short, the sound quality is flagship grade.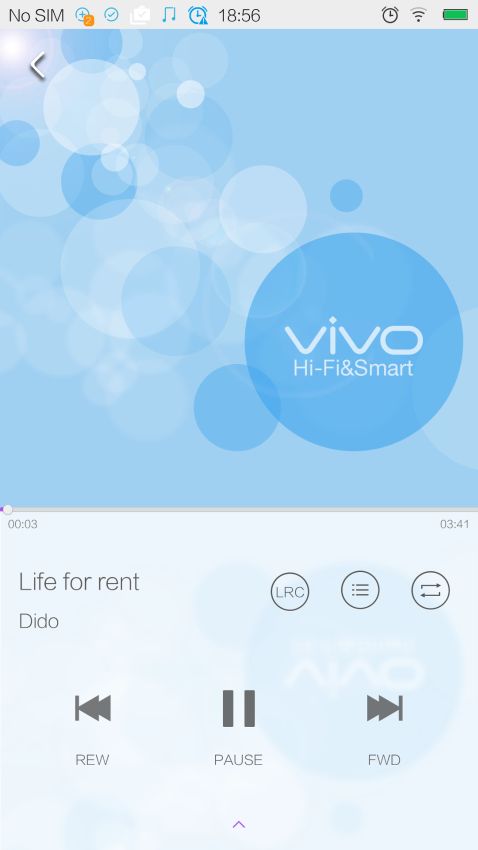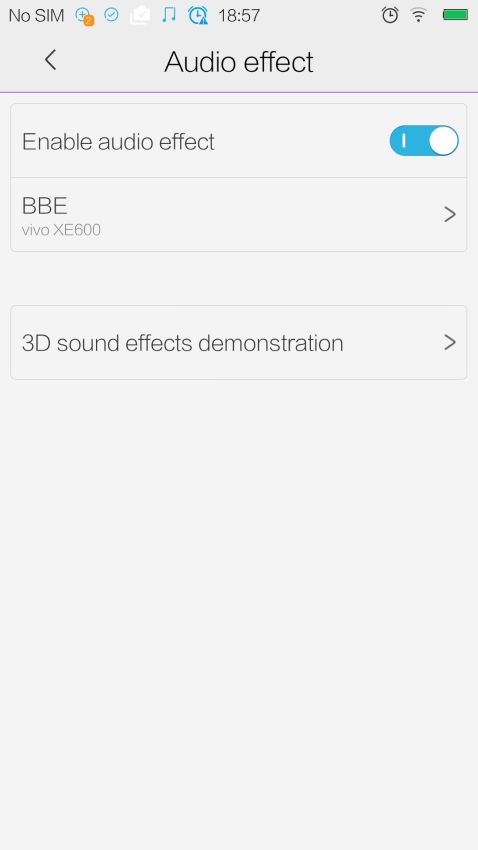 The phone does not support many video formats out-of-the-box. That's not an issue though, as you can download any third-party app such as MXPlayer.
Camera
The 13 megapixel camera is backed by Sony's sensor. In good lighting conditions the images turn out to be good. Click here to check view the sample shot. The phone comes with OIS (Optical Image Stabilisation) and dedicated night mode, but the device's low-light performance is disappointing. Night-shots contain excessive noise.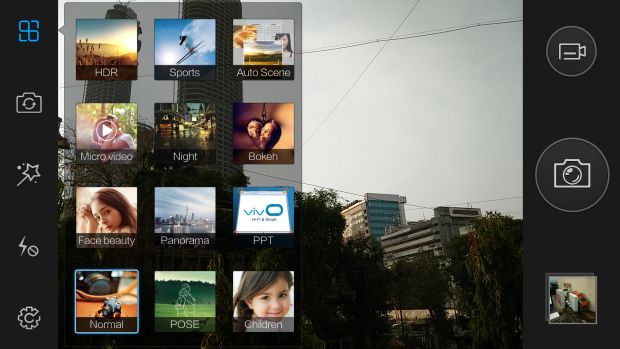 The phone records 4K video. However, looking at the quality, it is clear that Vivo is simply stretching the Full HD video resolution to 4K. Just to please the number junkies.
In Android, the Galaxy S4 that now costs around Rs 18,000 sports a much better camera than the Xshot. Moreover, the Lumia 830 (Rs 19,000) completely trashes the Xshot in the camera department.
Cellular
The phone supports Indian 4G bands. However, I couldn't test it as Airtel hasn't started LTE service in Mumbai yet. On 3G, the signal reception was spotless.
Battery
Like most smartphones these days, the Xshot's 2600 mAh battery lasts for a day and half under normal use.
Verdict
The Vivo Xshot is a well-constructed phone with a good screen. Its gaming performance great. However, the much-hyped camera does not live up to the hype. The biggest downer is Vivo's Funtouch customisation, which looks kiddish. Although, the Xshot is not a bad phone, it definitely not worth spending Rs 28,000. Anyone looking for a good Android cameraphone with OIS should go for the LG G2 LTE.
Rating: 3
Construction: 4/5
Aesthetics: 3.5/5
Portability: 4/5
Display: 3.5/5
Camera: 3/5
User Experience: 2/5
Multimedia: 4/5
Battery life: 4/5
Ecosystem: 4.5/5
Affordability: 3/5
TAGS: Mobile Phones, Android, Vivo