OnePlus Delivers An Alpha Android Lollipop ROM For One Owners
Yes you can download and install it right away!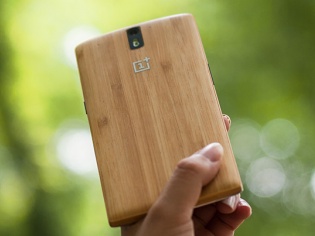 Out of all the surprises that OnePlus delivered through out the year, they sure made their fans happy by bringing in the new year like no other. The company delivered an Alpha ROM of of its own version of the Android 5.0 Lollipop for its customers minus the Cyanogen bits of course (to avoid any further problems).
Good news is that this is not some developer release, but something that owners of the One smartphone can download an install right away. The company made the announcement via its official OnePlus forum and has also delivered a clear cut set of instructions as to how you can download and play around with it.
The Lollipop firmware would be the first one delivered by OnePlus without assistance from Cyanogen, since things turned out to be bitter between the two companies recently in India. While owners say that the ROM is pretty stable, the Chinese smartphone maker states that there are plenty of bugs and that you should go through that list, before you take the plunge. Also the build may not contain many of the features that are unique to the OnePlus One since this comes from an AOSP source. So if you are not willing to "settle", we suggest that you stay away from this one.
[Also Read: OnePlus One Review]
For those of you who are into flashing multiple ROMs on your OnePlus you should give it a shot; for the rest, we recommend that you wait till the official one comes via an update; since you may not be used to those nasty bugs.
TAGS: Software, Mobile Phones, Android, OnePlus One, OnePlus, Android 5.0 Lollipop