HTC Just Revealed Its One M9 Price Tag For The US
Pretty much ok, considering that it almost looks like its predecessor.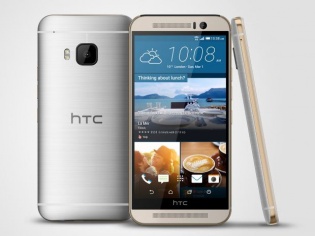 HTC, thanks to a contest held for the US market has just revealed the approximate price of the recently announced HTC One M9. The device according to the contest's terms and conditions will cost in the range of 599 USD, which in roughly Rs 37,000 in Indian monies.
While we expect the price tag of the HTC One M9 to be a lot higher (considering that the One M8 still retails at around Rs 41,000 online), we did not expect HTC to launch a premium handset at a lower price bracket.
Of course things will change once the smartphone steps on to Indian soil (taxes). So we can expect the handset to cost in the range of Rs 44,000-46,000 officially.
Still then, this is indeed good news for HTC fans who are looking forward to a better processor and better imaging quality that is indeed an upgrade over the 4 MP UltraPixel unit found on the One M8.
Meanwhile, its biggest competitor the Samsung GALAXY S6 edge is expected to begin retailing from Rs 59,000 for the 32 GB version, while the 128 GB version will cost you an arm and a leg at Rs 76,400 as per our previous report.
TAGS: Mobile Phones, Android, HTC, HTC One M9