Samsung Unveils The Galaxy S6 And Its 'Edgy' Sibling | TechTree.com
Samsung Unveils The Galaxy S6 And Its 'Edgy' Sibling
The Korean brand announced two flagships to compete with the iPhones.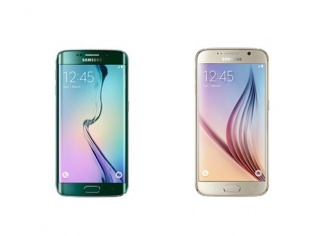 Whoa! This is going to be a long day for Android fans. Right after HTC, the Korean-giant Samsung has 'Unpacked' its latest flagship smartphone. As we were anticipating, the company showcased a "regular" Galaxy S6 and another model called the Galaxy S6 Edge with weird tapered screens on both edges.
On the Note 4 Edge, I failed to find any practical use of the "edge" display. So I can imagine how useful these two edge screens are going to be. Well, it would have actually made sense if phones were meant to be kept on a bookshelf.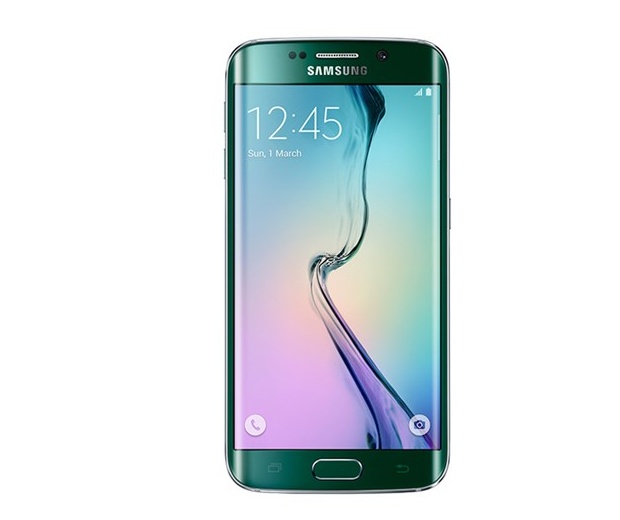 After receiving not-so-kind reviews for its plastic flagship phones, Samsung has finally moved on to metal. With a combination of glass and plastic, the Galaxy S6 and S6 Edge are going to feel premium to hold. Good work Samsung. The design, however, has remained more or less the same. Oh, and you will have to be careful with these phones as they lack dust an water protection.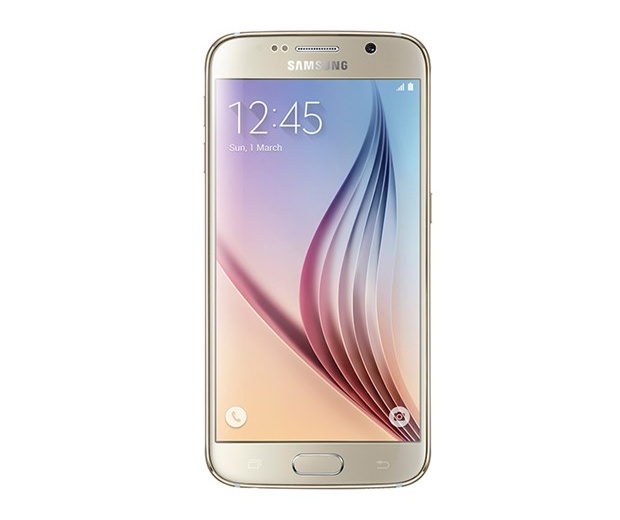 As expected, the phones are filled to the gills with features. keeping in line with rumours, Samsung decided to release the Exynos-powered version across the globe. For those not in the know, in North America and other select markets, Galaxy phones would run on Qualcomm's processor.
The latest Exynos 7420 is a 64-bit octa-core SoC (System on Chip). The phone comes with 3 GB DDR4 RAM (my laptop just sighed). Users will be able to choose from 32 GB, 64 GB, and 128 GB versions. Keep it in mind that it does not feature a microSd card slot. For better data read/write performance, Samsung is using the UFS 2.0 tech, which is around 2.7x faster than the the eMMC 5.0 found in most phones.
In the screen department, both phones come with a 5.1-inch Super AMOLED panel with pixel dimensions of 1440x2560. This translates the pixel density to around 577 ppi. To give you an idea about how ridiculously high that is, the iPhone 6 has pixel density of 325 ppi. Considering Samsung's expertise in screens, one can safely assume that the S6's screen will blow the competition out of the water.
After losing out to Lumias and iPhones in the camera department, Samsung has finally managed to squeeze in OIS (Optical Image Stabilisation) in its latest flagship phones. The 16 megapixel camera is capable of shooting 4K video.
Like its predecessor, the Home button holds a fingerprint scanner. It has become a bit user-friendly now. Instead of swiping, you only have to place your finger on the sensor to initiate the scan. To compete with Apple, the Koreans have introduced Samsung Pay, already certified by Visa and MasterCard.
Other features of this phone include Wi-Fi, Bluetooth 4.1, NFC, A-GPS, and IR blaster. Like most flagship phones, these handsets require nano-SIM. The GALAXY S6 packs-in 2550 mAh battery. The Edge variant comes with additional 50 mAh capacity. On the software front, you will get Android 5 out-of-the-box. TouchWiz UI not going anywhere though.
The Galaxy S6 and Galaxy S6 edge will be available globally starting from April 10. It will be available in White Pearl, Black Sapphire, and Gold Platinum hues.
TAGS: Mobile Phones, Samsung, GALAXY, Samsung Galaxy S6, Android