Confirmed: Apple Watch Will Hit Store Shelves By April | TechTree.com
Confirmed: Apple Watch Will Hit Store Shelves By April
Tim Cook made the official announcement during the company's quarterly earnings call.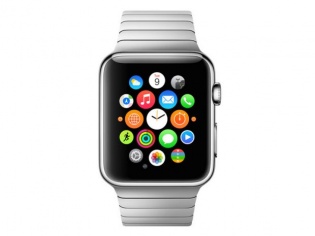 The long list of rumours and insider information about the Apple Watch seems to have forced Apple CEO, Tim Cook to make things pretty much official today. The CEO of the Cupertino tech giant, finally broke his silence about the launch of the Apple Watch and we now know that it happens in April.
The announcement was made during the company's quarterly earnings call in which Apple's CEO also thanked his own employees for making the last quarter, Apple's most successful one yet.
[Also Read: Apple sold a record 74.5 million iPhones in the past quarter]
The launch date of the Apple Watch has been a big mystery since the day it was announced. And while Apple fans (which seems to be growing by the day) cannot wait, it was high time they got something better other than a random "early 2015" launch date.
While the battery life that the smartwatch packs is indeed another mystery, we can clearly state (thanks to leaked information) that it is one of the reasons as to why the device has been delayed.
TAGS: wearable, smartwatch, Apple, Apple Watch