Leaked: Battery Life Statistics About The Apple Watch | TechTree.com
Leaked: Battery Life Statistics About The Apple Watch
Things don't look too good if you ask us.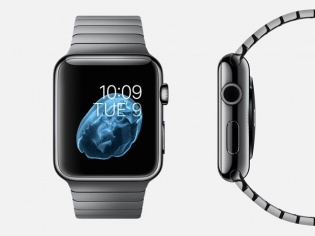 It is very hard to pull off great design along with functionality and more importantly a practical battery life when it comes to mobile devices. While Apple does offer some pretty slim products compared to the rest of the industry, it has always done so successfully but with the second iteration of the device.
The same we think applies to the Apple Watch. While the Cupertino giant had no working Apple Watch to demo at the iPhone 6 event in September last year, it sure raised the hopes of Apple fans around the world about building the most revolutionary smartwatch yet. Today, thanks to 9to5mac, we actually have some details about the controversial battery life of the Apple Watch.
From the what we can see things are pretty average at best. The watch is said to deliver 19 hours of mixed usage which ok, considering that you will be using your device for 12 hours at a stretch before you, your cellphone and your Apple Watch hit the charger (its a good night's sleep for you).
Standby time has been targeted at 3 days, and sleeping mode will help your Apple Watch last up to four days (impressive). Sadly though, all those animations do take a toll on the battery and with the timepiece mode on, the watch will last only for 3 hours.
While Apple has gone in for a custom chip called the S1, there still seems to be a lot of work in terms of optimisation; meaning that all of those 3000 units that are out for extensive testing will stay out for a little longer indeed. Wonder what happens to that expected March launch then?
TAGS: wearable, smartwatch, Apple, Apple Watch