Apple Sold A Record 74.5 Million iPhones In The Past Quarter | TechTree.com
Apple Sold A Record 74.5 Million iPhones In The Past Quarter
Apple Macs have been flying off store shelves too.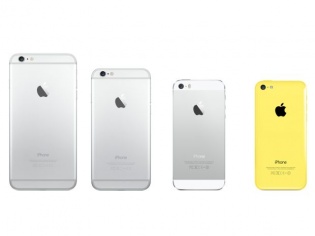 Yes, that is a big number, although Apple never reveals which models of the iPhone sold better. That aside the company has posted a literally 'record everything' quarter for the first time.
Apple posted a record quarterly profit of $74.6 billion of which it saw $18 billion in net profits.
The Cupertino giant sold 74.5 million iPhones which is a 46% growth over the last year's quarter. That means that the company actually sold 34,000 iPhones every hour every single day, across the globe, in the quarter.
Next up was the iPad that came in at number two with 21.4 million iPads getting sold (they usually do 26 million year over year) followed by the Mac systems with 5.5 million getting sold in just this quarter.
"We'd like to thank our customers for an incredible quarter, which saw demand for Apple products soar to an all-time high," "Our revenue grew 30 percent over last year to $74.6 billion, and the execution by our teams to achieve these results was simply phenomenal." said Apple CEO, Tim Cook.
The company's App Store also saw great sales compared to the past with a revenue jump of about 41% percent this year. Apple's quarterly sales headed over the $50 billion margin for the first time.