Apple's Bug-Fixing Update, iOS 8.0.1 Pulled Down Due To Critical Issues | TechTree.com
Apple's Bug-Fixing Update, iOS 8.0.1 Pulled Down Due To Critical Issues
Brings more problems than it fixes.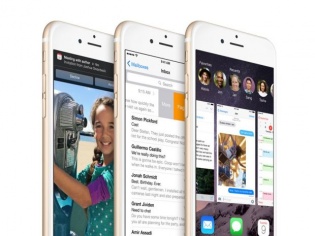 It has indeed not been a smooth ride for Apple ever since the launch of the iPhone 6. The big iOS 8 update that released about a week ago came without a functional HealthKit and the Apple even pulled down HealthKit related apps from the app store as well. Next up we had "Bendgate" as it is now called, where a lot of iPhone 6 Plus users began reporting their warped iPhones with some trying to bend it (and succeeded in doing so pretty easily) with unbelievable results. While Apple has refused to comment on "Bendgate", it just yesterday launched an updated version of iOS 8 tagged as iOS 8.0.1 that was supposed to fix the HealthKit bug. Sadly, things haven't turned out to be that way as Apple has already pulled down the new update due to some critical issues that users have been reporting.
As most users are complaining, the update does more damage than its supposed to fix. The Verge has reported that not only are iPhone 6 and 6 Plus users complaining of cell reception issues, but there are also problems with Touch ID as well.
The new update was meant to fix the following issues as the official changelog confirms:
Fixes a bug so HealthKit apps can now be made available on the App Store
Addresses an issue where 3rd party keyboards could become deselected when a user enters their passcode
Fixes an issue that prevented some apps from accessing photos from the Photo Library
Improves the reliability of the Reachability feature on iPhone 6 and iPhone 6 Plus
Fixes an issue that could cause unexpected cellular data usage when receiving SMS/MMS messages
Better support of Ask To Buy for Family Sharing for In-App Purchases
Fixes an issue where ringtones were sometimes not restored from iCloud backups
Fixes a bug that prevented uploading photos and videos from Safari
The issues so far have been reported just by iPhone 6 users as older iPhone models seem to be working fine.
TAGS: Software, Apple, iOS, iOS 8, Apple iPhone 6, Apple iPhone 6 Plus