Apple's iOS 8 Update Is Now Live, Sans HealthKit | TechTree.com
Apple's iOS 8 Update Is Now Live, Sans HealthKit
Despite the lack of HealthKit, there's a hoard of new features that'll keep you glued to to iDevice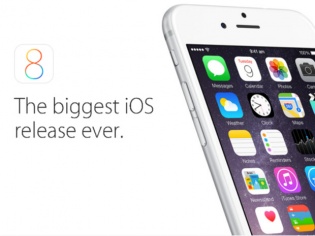 Waiting to get your hands on a shiny new iPhone 6 or iPhone 6 Plus? Well, that's going to take a while, but you can ease a bit of the pain by updating your old iPhone to run Apple's latest software. The iOS 8 update is now live and available for download on the iPhone 4s and newer, iPad 2 and newer and the 5th gen iPod Touch.
On the surface of the update, iOS 8 looks a lot like the software it replaced, but don't let that fool you into thinking there's nothing new to see here. Apple is however facing a few issues with HealthKit (one of the most anticipated add-ons in iOS 8), so all compatible apps have been temporarily removed from the App Store.
Don't let that douse your excitement however, as there's still a lot to check out like the new Widgets, third-party keyboards, updates for Siri, new photo-editing tools, and the list just goes on. If you've installed the OS X Yosemite preview on your Mac, you can check out Apple's new 'Continuity' feature.
[Also read: Apple iPhone 6 Launch In India Pushed To Mid-November]
No massive software release is complete without a few software hiccups. According to developers Apple is already on top of fixing the HealthKit bug, but there's no estimate on when the the job will be complete. Still, head over you your iDevice's settings right now and hit the update to iOS 8 button.
TAGS: Apple, iOS 8, iPhone, iPad, iPod Touch, HealthKit, Software