Apple Joins Samsung's "Phablet" Party With A 5.5-Inch iPhone 6 Plus | TechTree.com
Apple Joins Samsung's "Phablet" Party With A 5.5-Inch iPhone 6 Plus
This is clearly the one that everyone will be after this year.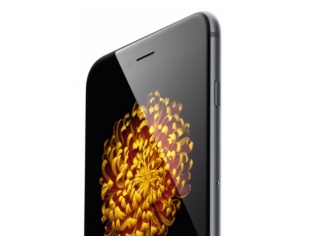 Indeed Apple was on a roll this time around and decided to deliver not one, but two iPhones confirming the long standing rumour of the 5.5 inch iPhone now called the iPhone 6 Plus. The handset is a lot larger but comes with similar specs when compared to the iPhone 6. It may look like a tablet in front of a puny iPhone 5s, but the iPhone 6 Plus certainly comes with some odd Samsung-like UI customizations that make it worthwhile for power users.
The biggest smartphone ever made by Apple again comes with that rounded anodized aluminum and the stainless steel frame that we are all pretty-much used to by now, thanks to the innumerable leaks of its smaller sibling. As for the specs we get a:
Massive Full HD 1920 x 1080 pixel display and comes with Apple's custom-made ion-strengthened layer of protection
Apple A8 64-bit chipset hums along with the newer M8 motion coprocessor for tracking fitness related tasks
There is support for 20 LTE bands
Wi-Fi is 802.11 AC and NFC for payments
An 8 MP camera primary camera, True-tone flash, 1.5 micron pixels, 2.2 aperture along with optical image stabilization (OIS)
The camera will also include continuous auto-focus thanks to the new focus pixels that make the job a lot easier. The new processor also allows for massive 43 megapixels panaoramas that are again assisted with OIS to keep things crisp and clear.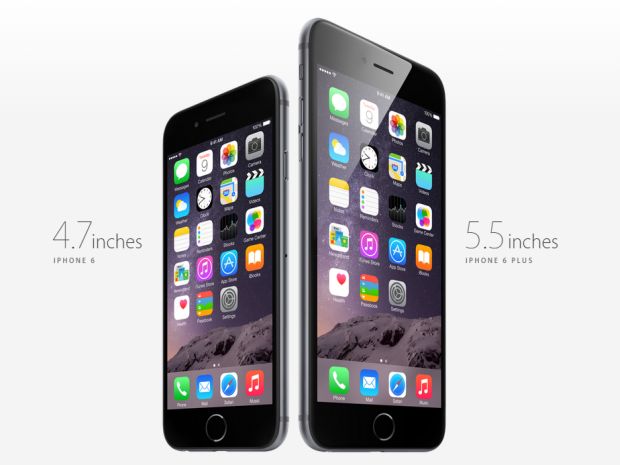 What is indeed special about the 5.5 inch iPhone 6 Plus is the new UI that is already a part of iOS 8. The Adaptive UI will basically shape shift and switch to a broader 2 pane view to help you do more similar to an iPad. A number of elements in the UI will also adjust accordingly to make one-handed usage a lot easier compared to similar-sized Android handsets. Indeed Apple has worked a lot to ensure that the larger screen does not hamper productivity but rather promotes it. The entire display including the homescreen will also work in landscape mode, making everything more tablet-like, which is actually a good thing.
The iPhone 6 Plus will go on sale starting from the 19th of September and starts at 299 USD for 16GB, 399 USD for 64, 499 USD for 128GB (on a two-year contract) and will begin selling in another 115 countries by the end of the year. The company will also launch a range of silicon and leather cases to go with the biggest member of the Apple smartphone family.
[Also Read: Apple Heats-Up The Wearables War With Its 'Apple Watch']
TAGS: Mobile Phones, iOS, Apple, Apple iPhone 6 Plus