Rumour: Samsung May Be "Gearing" Up For Smartwatch Payments
The Korean electronics giant has apparently roped in Synaptics and PayPal to implement the system.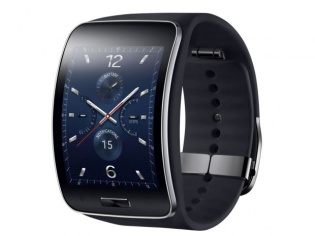 Clearly, Samsung was not satisfied by the response to its Gear S smartwatch at the IFA Berlin. Moreover after Apple announced its sleek Apple Watch, things may turned too sour; so much so that the company is again working on a standalone smartwatch. This time around they will also be including mobile payments, which will be facilitated by a fingerprint scanner... on the smartwatch!
The news is apparently pretty much credible and comes from high-ranking officer at Samsung Electronics. Samsung has joined hands with Synaptics for biometric security solutions; and has also included PayPal to put things into practice.
The new smartwatch will come with a fingerprint sensor and becomes a part of a network that will send promotional offers that you can purchase even if you are standing right outside a store. Also, sources say that the new smartwatch will be a standalone solution and will not need the assistance of a smartphone to enable the payments. More importantly, similar to the GALAXY S5, Samsung plans to put this smartwatch payment in place globally across 50 countries. Indeed the Korean company has big plans.
This could indeed be the smartwatch that appeared in the news a few months ago, back in June, when Synaptics CEO, Rick Bergman spoke about a smartwatch that the company was working on. The smartwatch supposedly had a curved display on it, but back then was linked to the SAMI health monitoring platform that Samsung had unveiled.
Since Apple also unveiled Apple Pay, Samsung also had to come up with something similar and since they had already partnered with PayPal in the past, it would make complete sense to extend the functionality altogether. With the muscles to flex, Samsung could be up to something big here. As for the launch date for this system and smartwatch, expect it to happen at the next Mobile World Congress in February 2015, right before the Apple Watch launches.
TAGS: smartwatch, wearable, Samsung, Apple Watch