HTC Invites Media For Camera-Centric Mystery Event On October 8 | TechTree.com
HTC Invites Media For Camera-Centric Mystery Event On October 8
Themed as "Double Exposure" we clearly have no clue what the manufacturer is about to unveil.
Now that the dust at the IFA has settled down, HTC has invited the press to a mysterious event tagged as "Double Exposure" in New York on the 8th of October. While the company has taken some big strides in photography, most of them have been pointless endeavours till now. One thing is for sure, the company may have to eat its own words about its UltraPixel tech; unless of course, they are unveiling something bigger with the same.
What will HTC be unveiling at the Double Exposure event? Well, it could be software and hardware related, as the company has clearly shown that it is interested in building software after all with the launch of HTC Zoe app. In terms of hardware we could see the Desire 820 that was announced at the IFA, showing up at the event as the handset does pack a punch. But considering that this is the American market, we could be in for something bigger after all (HTC M8 Prime anyone?).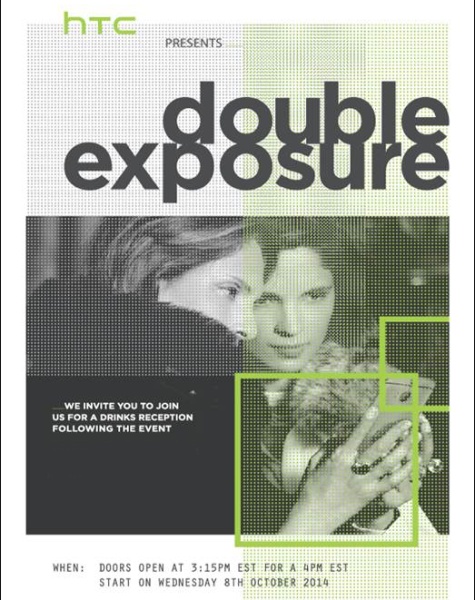 HTC's innovations in the field of mobile photography can certainly limited to the failure of the One M7's smartphone's UltraPixel camera sensor that delivers average quality images. While the Duo Camera on the One M8 was innovative, it was indeed the UltraPixel sensor that prevented the smartphone from being tagged as a proper camera smartphone. It is the sole reason why it is often omitted from smartphone camera comparisons since it does not stand a chance against the 13, 20 and 41 MP sensors of today.
TAGS: Mobile Phones, Software, Android, HTC