Nokia World 2013 Round Up | TechTree.com
Nokia World 2013 Round Up
The Finns announced two smartphones, one tablet, and three Asha devices.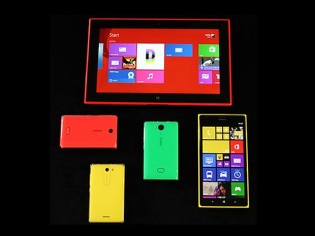 It was quite a busy day for Nokia in Abu Dhabi. The Finnish company unveiled a couple of Windows Phone devices, one Windows RT tablet, and three new members in Asha family. During the event, the company also officially confirmed the long-awaited Instagram and Vine for Windows Phone 8 platform. Gamers will be pleased to know that FIFA 14, Rail Rush, Temple Run 2, and Danger Dash are a few weeks away. So a lot of things are happening on the software front, but first, let's focus on Nokia's hardware that was unveiled today at Nokia World 2013.

Nokia Lumia 1520
The Lumia 1520 is Nokia's biggest and most powerful Lumia yet. It sport a full-HD (1080p) IPS screen. The oversized Windows Phone device is powered by the Snapdragon 800 chipset, which is currently found in top-end Android flagships such as the LG G2 and Sony Xperia Z1. Click here, for more information.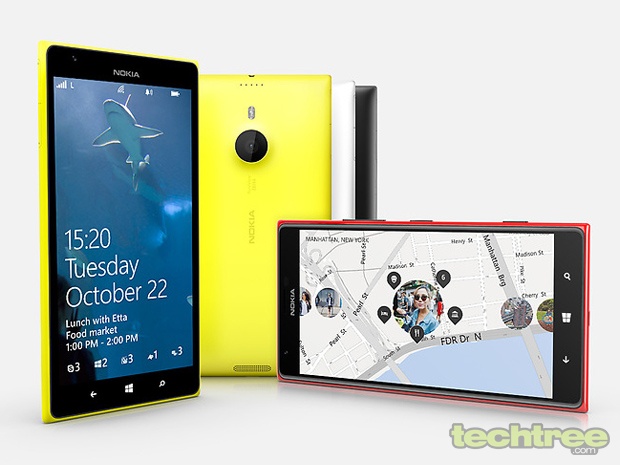 Nokia Lumia 1320
The 1320 is basically a watered-down Lumia 1520. It packs in a dual-core 1.7 GHz Snapdragon 400 processor and a 6-inch HD (720p) IPS screen. Other features include a 5 megapixel camera, 1 GB RAM, 8 GB internal storage, microSd card slot, and 3400 mAh battery. Know more about it here.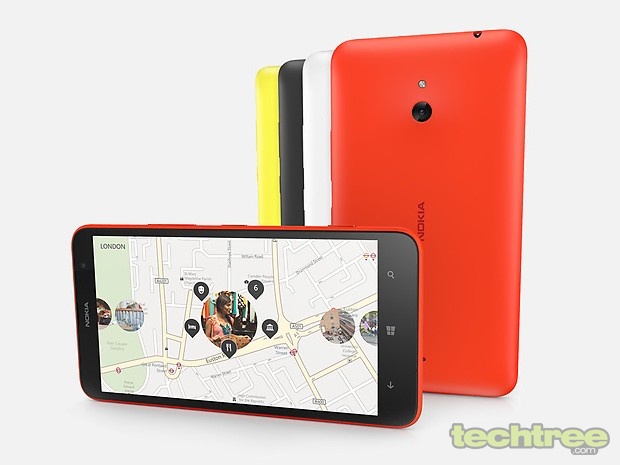 Nokia Lumia 2520
The long-awaited Windows RT 8.1 tablet from Nokia has finally seen the light of the day. It features a full-HD (1080p) IPS display, encased in Gorilla Glass 2. The tablet is powered by a 2.2 GHz quad-core Qualcomm Snapdragon 800 chip. You can also snap photographs with its 6.7 megapixel autofocus camera. Click this link, for more.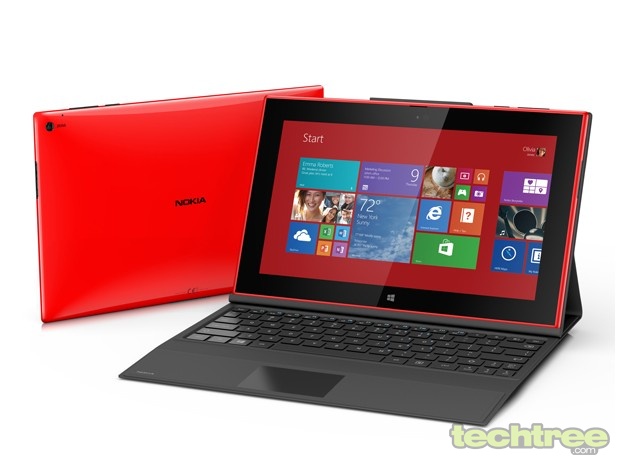 Nokia Asha
Nokia added three new members to its Asha family of phones. The Asha 500, 502, and 503 sport polycarbonate bodies much like the Lumia series. The 2G compliant Asha 500 packs in a 2.8" screen and 2 megapixel camera. The Asha 502 (2G) sports a 3" screen and a 5 megapixel snapper with flash. The 503 is the top-dog among the lot. It boasts of a 3" screen with a curved Gorilla Glass, 5 megapixel camera with flash, and supports 3.5G speeds. For a neat comparison chart, head here.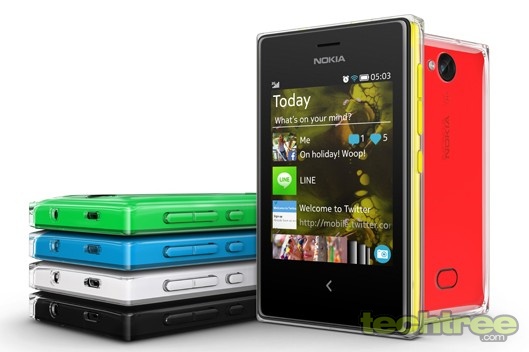 TAGS: Mobile Phones, Tablets, Nokia, Lumia