Review: Intex Aqua i-5
A shodily built phone with disappointing performance.
Rating

2.5
/5
10th Oct 2013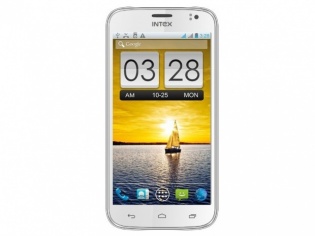 Pros:
Good sound quality; Dual-SIM functionality.
Cons:
Dubious build quality; Uninspiring design; Disappointing camera; Screen could have been better; Not ideal for single-handed usage.
Intex Aqua i-5
Street Price: Rs 10,700

The i-5 (not to be confused with the iPhone 5) is a one of the latest additions to Intex's Aqua series of smartphones. Priced under 11k, the phone promises a "stunning" 12 megapixel camera and Android 4.2 (jelly Bean). It definitely looks strong on paper, but does it really transform in real life performance? Let's find out.

Design And Build
Similar to hordes of budget 5" smartphones, the Aqua i-5 seems inspired by Samsung's design language. At a first glance, it looks like a black variant of the GALAXY S4 (one that Samsung never made). Being a 5-incher it's not ideal for single-handed use, and the glossy back-panel makes matters worse. The quality of plastic is so bad, I could feel my palms trying to scream "cheap". The paint job is equally bad. The finer details such as glittering particles on the back-panel effectively enhance its tackiness. During my week-long usage, the chrome finish on the device's sides started to give in, revealing the plastic underneath.


The company has chosen capacitive keys over on-screen buttons for navigation. The lock/power button is on the left side, while the volume rocker sits on the opposite side. These buttons quite small and don't offer proper tactile feedback. The 3.5 mm jack and micro-USB are placed on the top side. So overall, the aesthetics and even the construction are inferior to that of other domestic brands such as LAVA, Micomax, and Zen. For those who believe "the more the merrier", Intex has thrown in an extra back panel with an attached flip-cover.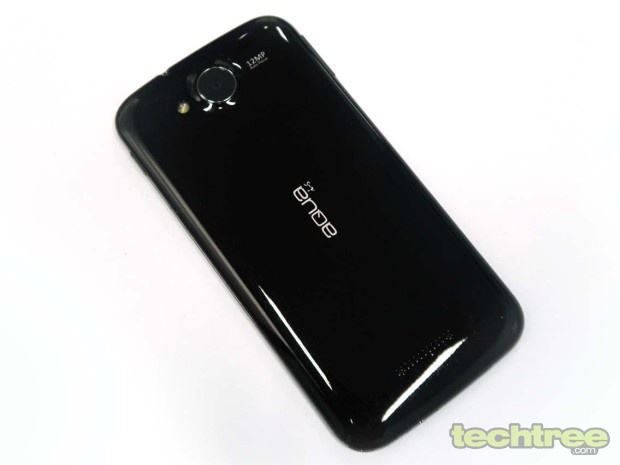 Screen
The Aqua i-5 packs in 5" IPS screen with pixel dimensions of 540x960. Due to its large screen size, individual pixels are visible to a trained eye. However, that shouldn't be a problem for a normal user. The display is bright, and the viewing angles are decent. The contrast is also good compared to the similarly priced phones. However, sunlight legibility could have been better. The screen gets smudgy in no time, and is reflective as well. But the biggest gripe I have here is that the screen sometimes fail to register touch input.
Key Specs
The phone runs Android Jelly Bean 4.2.1 and is powered by a quad-core MediaTek MT6589 chipset clocked at 1.2 GHz. For photography, there's a 12 megapixel rear snapper with an LED flash. Moreover, you get 1 GB of RAM, Wi-Fi, Bluetooth, 3G, and 2000 mAh battery. The phone comes with 4 GB of internal storage, of which only 1.6 GB is user accessible. You can add in more storage via a microSD card slot. More tech specs are at the end of this review.

UI And Apps
The Aqua i-5 comes loaded with Android 4.2.1 (Jelly Bean). Intex hasn't made any significant change to the stock interface. The menu screen has a couple of tabs for apps and Widgets. Swiping down on a homescreen brings up the notification bar. Similarly, you can swipe up with two fingers for settings panel that contains Wi-Fi, Bluetooth, auto rotation toggles. For those not in the know, two-finger swipe is only available on phones with Jelly Bean 4.2 and higher.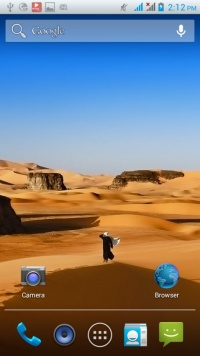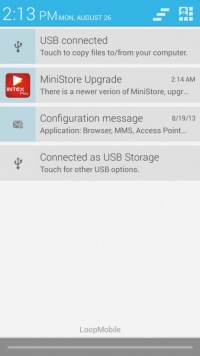 Click to view full-size images.

Apart from the Google Play Store access, the phone features Intex Play and Zone that contains a list of select Android apps. The phone also supports over-the-air firmware updates. Initially, the phone feels quite responsive. After using it as a primary device for few days though, I had a first-hand experience with the device's stability issues. Common apps including the default browser, AnTuTu, and Temple Run 2 crashed multiple times — sometimes with and at times without warning.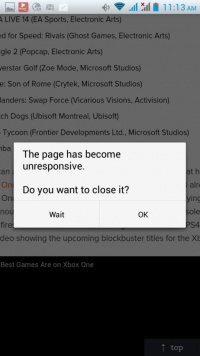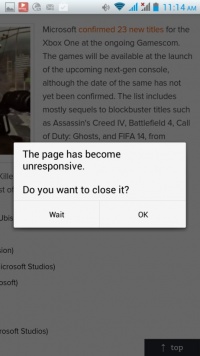 On a fine day though, you can enjoy casual games such as the Temple Run 2. Dead Trigger is also playable. In AnTuTu, the device scores 13648, which is slightly less than the Nexus 10, and very similar to the Xolo Q700 phone we reviewed recently. Needless to say, it's quite good for a sub-11k phone.

Multimedia
The default music player is no different than what you get on budget Android phones. It covers equaliser settings and surround sound enhancements. Shoddily-made earphones aside, the phone's sound quality is decent. Coming to the subject of video playback, the phone had no trouble handling full-HD MP4 and AVI videos. MKV files aren't supported out-of-the-box, but thanks to the goodness of Android, there are third-party apps for that. Not that I enjoy playing loud music in Mumbai's local trains, but for those who do, sadly the speaker on this phone is very weak.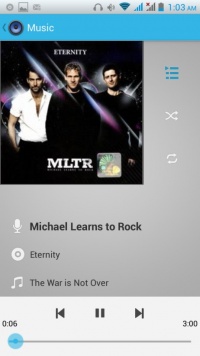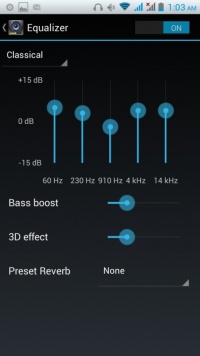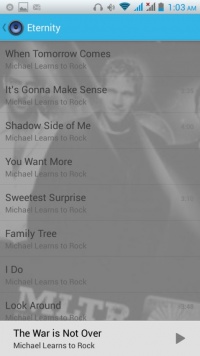 Camera
The rear 12 megapixel auto focus camera has usual set of features such as face detection, geo-location tagging, ISO, and exposure settings. Then there are different camera modes including Normal, HDR, panorama, and sports. However, irrespective of what you select 'Face Beauty' mode remains activated, there's no way to turn it off! This mode introduces Gaussian blur and Smudge effects in photographs, making it the ideal companion for teens with pimples (Ok, I kid). Anyone who prefers detailed pictures should avoid this phone. Click here to view the camera sample. The Aqua i-5 can record 720p videos. The results here are no better than that of the still photography.

Telephony And Messaging
The Aqua i-5 features a SIM management menu, which lets you assign certain task for each SIM. I found no issues with the handset's network reception or call quality. On the messaging front, the on-screen keyboard doesn't make good use of the available screen size, but gets the work done nonetheless.

Battery
The smartphone's 2000 mAh Li-ion battery lasts for more than a day with normal usage. In our video loop test, it managed to power the device for almost 6 hours. That's quite good for a 5" Android phone with a quad-core processor.

Verdict
The Intex Aqua i-5 is priced at Rs 12,500, but can be bought for around Rs 10,700 via online shops. Apart from good sound quality, there's hardly anything that goes in Aqua i-5's favour. Therefore, you are looking for an inexpensive quad-core Android phone, the Zen Ultrafone 701HD is a good option at Rs 11,700. Those willing stretch their budget by another 2k, should go for the Lava Iris 504Q.

Features: 3/5
Design And Build Quality: 2/5
Performance: 2/5
Value For Money: 2.5/5
Mojo: 2/5

Overall Rating: 2.5/5

Specifications:
5" qHD capacitive touch screen.
Android 4.2 (Jelly Bean).
1.2 GHz quad-core processor.
Dual-SIM support.
12 MP rear snapper; 2 MP front camera.
1 GB RAM, 4 GB internal storage.
MicroSD card slot with support for up to 32 GB.
Bluetooth 4.0, Wi-Fi, and 3G.
2000 mAh battery.
TAGS: Mobile Phones, Android, Intex, Multi-SIM