Google To Deliver Patch For New Stagefright Vulnerability On Oct 5 | TechTree.com
Google To Deliver Patch For New Stagefright Vulnerability On Oct 5
The new bug even works on devices that have recently received the first patch for the same.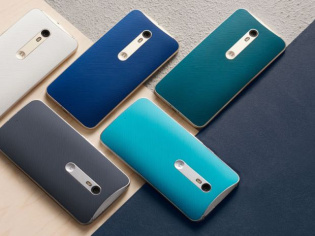 It's another month, and it is time for a new vulnerability for Android users. As usual, even this newly discovered vulnerability can affect millions of Android devices. This would include smartphones launched after 2008 all the way to the latest Nexus devices that have just received their shiny new patches for Stagefright. But fear not, as Google is already working on a patch for the two new bugs.
It was just a month ago that massive vulnerability called Stagefright was discovered inside the Android code. Upon receiving a video MMS, or even viewing video via a built-in web browser, the code will run the malicious code embedded in the video MMS, through its framework, thus giving access to core features and more, to the hacker.
The two new bugs run with the same Stagefright code built in to the media playback engine but now, hackers can gain access to your smartphone by prompting users to download MP3 or MP4 files that contain the bad code.
The exploit takes place once the user has downloaded an MP3 file or according to security research firm Zimperium, can even be triggered if the hacker happens to be on the same network. The loophole allows the hacker to simply inject the exploit into a user's smartphone even without the user knowing about it, using common traffic interception techniques.
The good news is that Zimperium reached out to Google and the search giant is said to deliver a patch to its Nexus devices on the 5th of October. As for the non-Nexus devices, they will have to wait a bit longer for their manufacturers to push out updated patches for the their respective custom Android UI (TouchWiz, Sense etc.)
Seems like there would not be a better time for BlackBerry for announce its security and privacy focused Priv smartphone. While we have no clue about how secure BlackBerry's Android-powered smartphone is, just the word "secure" would be enough for Android users to line up for one.
TAGS: Stagefright, Security, security threat, Android, Google