Stagefright Patches For Google's Nexus Range Are Finally Out | TechTree.com
Stagefright Patches For Google's Nexus Range Are Finally Out
Not all devices come under Google's umbrella of security updates.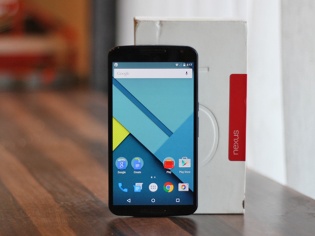 Frankly speaking, Stagefright is a big mess, one that Google ignored long enough, to make into the news it is today. Well, even though Google ignored the issue for long, the search giant has finally begun pushing out an update that fixes the problem.
The update clearly will not add anything new or interesting to your Nexus device, but simply fix the bad stagefright code. The vulnerability upon discovery lead to millions of devices being left at the mercy of hackers with just a single MMS.
Google's finally doing what it should have done months ago, but that's not about it. So far Android Police reports that just the Nexus 4, Nexus 5, Nexus 6, Nexus 9 and the Nexus 10 are invited to this patch party.
Devices left out in the cold include the Galaxy Nexus and the Nexus 7 (2012 version) which plenty of users will still be using.
While Nexus owners will be happy that their devices have now been patched up, Google and other Android smartphone manufacturers have a long way to go until updates for their devices reach their respective smartphones.
[Also Read: After Samsung, LG And Motorola Work With Google To Battle 'Stagefright']
Android smartphone brands doing what they do best, will obviously ignore older devices and deliver patches to just the flagship ones. Clearly, this means that if you own a mid-range device, your smartphone or tablet will still be at risk until Android M arrives. This is provided that manufacturers will still support those devices when Google releases the final code.
The updates are rolling out to different Nexus devices gradually, but you can head over to Android Police and download and install them manually if you are in a hurry.
TAGS: security updates, Security, Android, Mobile Phones