Asus Zenfone 2 Laser Now Available For Purchase On Flipkart
Out of three variants of Zenfone 2 Laser, only the variant with 2 GB RAM is available for purchase as of now.
The much awaited Asus Zenfone 2 Laser smartphone with 5.5 inch display screen is now available to purchase on Flipkart in an exclusive deal.
While the smartphone was initially scheduled to go on sale from Sept 19, the company has already brought it online.
In connection with this move by the company, Asus has also announced that the Zenfone 2 Laser smartphone received more than 30,000 pre-orders on Flipkart ever since it was available for pre-order from Aug 19.
[Also Read: New ASUS Zenfone Range Can Now Be Pre-Ordered On Flipkart]
To recall, the smartphone was launched on Aug 6 this year along with Zenfone Selfie and Zenfone 2 Deluxe at the Zen Festival held in New Delhi.
The company has also announced that the Zenfone 2 Laser went out of stock in just 3 days since it was available for pre-orders.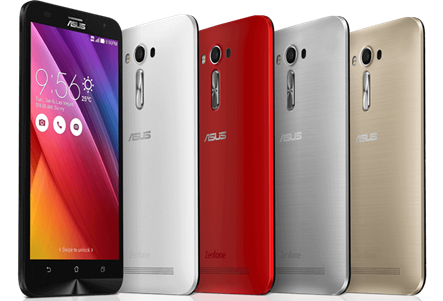 The Zenfone 2 Laser features a 5.5 inch full HD display with Gorilla Glass 4 protection, Snapdragon 410 processor, 2 GB RAM, 3,000 mAh battery, 13 MP rear camera and 5 MP front camera.
[Also Read: Top 4G LTE Handsets Under Rs 10,000]
The Zenfone 2 Laser is currently the only device which comes with a laser-assisted autofocus technology at this price point.
Along with this, the Zenfone 2 Laser also comes in two more variants; one with same display coupled with 3 GB RAM and Snapgradon 615 processor while the other comes with a 6 inch display.
TAGS: Asus ZenFone 2 Laser, Flipkart, ASUS, Zenfone 2 Laser Price