Samsung Launches Ultra-Slim Galaxy Tab S2 In India | TechTree.com
Samsung Launches Ultra-Slim Galaxy Tab S2 In India
Currently, only 9.7 inch variant of the new tablet is available for purchase in India at Rs 39,400.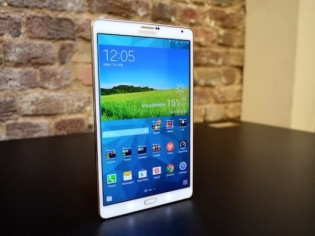 Samsung has finally brought its latest tablet dubbed the Galaxy Tab S2 in to India after being announced globally earlier this year.
With a price tag of Rs 39,400, Samsung Galaxy Tab S2 is known to be one of the slimmest tablets currently available with just 5.6 mm thickness.
Considering the thickness, the Galaxy Tab S2 easily takes over the likes of Apple iPad Air 2, Sony Xperia Z4 Tablet and Dell Venue 8 7000.
To recall, it was expected that Samsung would be launching two variants of the new tablet in India. However, there still seems to be no plans of launching the 8 inch variant in India, at least in near future.
[Also Read: Big Brands To Watch Out For At The IFA 2015]
Comparing the new Galaxy Tab S2 with its last year's model, the screen size has considerably been reduced and also an integrated fingerprint sensor has been a plus point while at the same time, the Galaxy Tab S2 weighs less than its predecessor.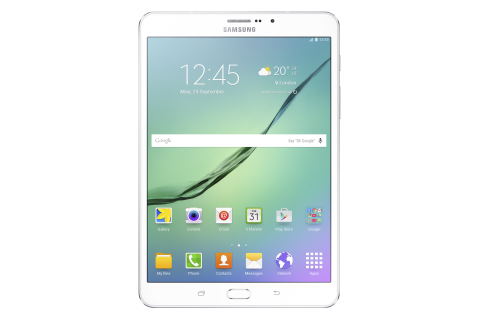 Speaking about the technical specifications, the 9.7 inch variant comes with a QXGA Super AMOLED display while being powered by an octa-core Exynos 5433 processor coupled with 3 GB RAM.
The new tablet would also be coming with a 32 GB internal memory which is expandable up to 128 GB via a microSD card.
[Also Read: Android Fingerprint Readers Are Currently Wide-Open To Hacker Attacks]
On the camera front, the tablet features an 8 MP rear snapper along with a 2.1 MP snapper on the front.
Galaxy T ab S2 also comes with 4G LTE support, WiFi, Bluetooth 4.1, GPS and a 5,870 mAh battery while running on Android 5.0 Lollipop.
The tablet comes with gold, white and black colours.
Having said this, the new Galaxy Tab S2 comes preloaded with Microsoft Office Solutions enabling its users the power to create and edit documents easily while travelling. Additionally, Samsung is also offering 100 GB of free OneDrive storage for two years.
TAGS: Samsung Galaxy Tab S2, Galaxy Tab S2 9.7 LTE, Tablets, Android, Samsung Galaxy Tab Series