Samsung Announces Galaxy Tab S2; Expected To Roll Out In India From August
The new Galaxy Tab S2 comes with 4:3 display orientation just like the Apple iPad.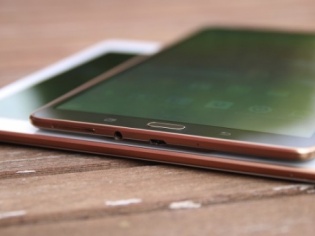 Samsung has officially announced the new Galaxy Tab S2 series which come in 8.0 inch and 9.7 inch variants.
To recall, in March, the Samsung Galaxy Tab S2 8.0 inch variant was listed on the Import Database website Zauba.
While there was no official information as to the availability of the new S2 tablets then, it is now being expected to be rolled out in global markets including India from August 2015.
The display screens have been resized when compared to the last year's Galaxy Tab S series devices which came with 8.4 inch and 10.5 inch displays.
Both the variants are said to be equipped with Super AMOLED displays at QXGA resolution while powered by a Octa-core Exynos processor and run on Android 5.0 Lollipop.
The company has also announced both the Galaxy Tab S2 series tablets to come with an 8 MP rear camera and a 2.1 MP front facing camera, while they lack the LED flash much like other Samsung tablets. This may pose a difficulty while taking pictures in the dark.
Adding more in to this, the tablets come at around 5.6 mm thickness making them thinner than the Apple iPad Air 2 which is 6.1 mm in thickness.
The tablets are also said to come in WiFi and 4G variants.
Speaking more about the features that come with the tablets, the display offers 94% of Adobe RGB colour coverage for accurate output which is said to be better than the Tab S.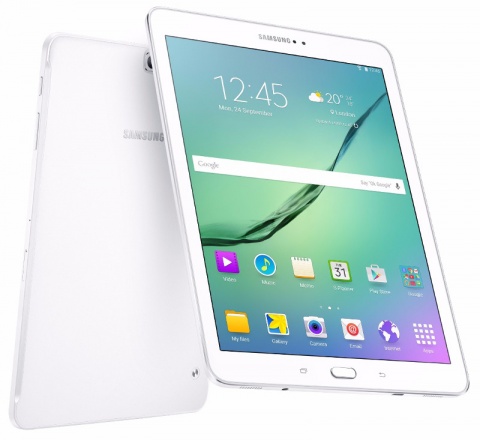 Also, the new S2 tablets have a built-in Fingerprint Scanner on the home button and Adaptive Display automatically adjusts gamma, saturation, and sharpness based on the application being viewed, the colour temperature of the viewing environment and ambient lighting.
Speaking about the battery, the Galaxy Tab S2 8.0 comes with a 4,000 mAh battery while the S2 9.7 comes with a 5,870 mAh battery.
With a 3 GB RAM and 32 GB built-in storage along with a microSD slot which allows users to bump onboard storage space up to 128 GB,
Also, the new tablets are said to come with a 4:3 screen orientation just like the Apple tablet. It seems that Samsung is finally making its device more suitable for reading digital content including e-books, magazines, webpages and news feeds.
Having said everything about the new Galaxy Tab S2 devices, the price has not yet been announced by the company. However, the listing on the Zauba website recently showed up the price to be around Rs 15,857 for the 8.0 inch variant.
Accoridng to the IDC website, Samsung had slipped to the second spot in Q4 2014 with 12.9% market share compared to its 17.9% share in Q4 2013 and iBall seems to have rapidly climbed its way into the number 1 spot in Q4 with around 15.6% compared to a 4.5% share in Q4 2013.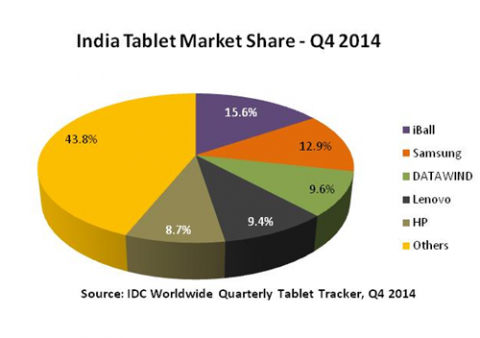 With these numbers, we can pretty much understand that people are using more of the local entry-level tablets which are pocket friendly. In this market scenario, will the new Samsung Galaxy Tab S2 prove to be a good contender? We just have to wait and watch.
TAGS: Samsung Galaxy Tab S2