Ola Riders Can Now Experience One Plus 2 First Hand | TechTree.com
Ola Riders Can Now Experience One Plus 2 First Hand
It is as simple as you would request a cab by clicking on the OnePlus 2 icon and you can experience the 2016 Flagship device at your doorstep.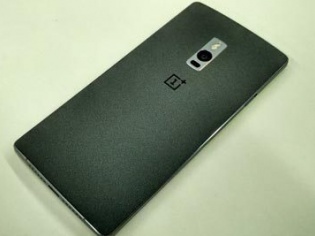 Its been a while since OnePlus Two, the 2016 Flagship model of the Chinese smartphone company OnePlus was launched in India. Ever since then, millions of people have been waiting for the invites to lay their hands on the new device.
However, Ola has announced that it has come up with an exclusive partnership with OnePlus where Ola riders get an opportunity to experience the much awaited smartphone first hand.
This rare and first of its kind partnership between OnePlus and Ola signifies innovative ways that brand adopt to engage with customers using newer platforms.
[Also Read: Ola Launches Grocery Delivery Service App 'Ola Store']
Speaking about this partnership, OnePlus 2 will be available for an on-demand experience in six major cities across India including Bengaluru, Mumbai, Delhi, Hyderabad, Chennai and Kolkata.
So, how can you experience the OnePlus 2 via Ola? Well, if you have an Ola app installed on your smartphone, then you just need to click on the 'OnePlus 2' icon that will be live in Ola's app. It is just as simple as you would request a cab on Ola and you can experience the OnePlus 2 at your doorstep.
[Also Read: Ola Integrates TaxiForSure Services Into Its App]
It is also worth noting that Ola users even have a chance to get OnePlus invites and freebies. Additionally, a select few customers who request an experience on the Ola app stand a chance to win coveted OnePlus 2 invites.
In Bengaluru and Chennai, this initiative will be available on 17th and 18th of August, in Hyderabad and Mumbai on 21st and 22nd and in Kolkata and Delhi on 25th and 26th of August.