Ola Launches Grocery Delivery Service App 'Ola Store' | TechTree.com
Ola Launches Grocery Delivery Service App 'Ola Store'
The delivery is free for orders above Rs 250 and charges a flat Rs 30 for orders below Rs 250.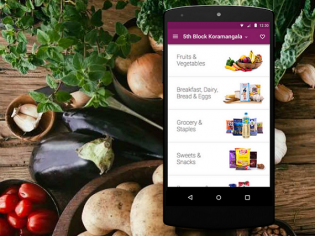 Mirroring rival Uber's model, Ola Cabs has recently started a grocery delivery platform using its fleet of taxis. While this is currently live in Bangalore, the company has plans of extending the same to other cities across India.
Earlier, Ola also started 'Ola Cafe' service which brought food from various hotels and restaurants to those who booked them.
However, while 'Ola Cafe' was accessible using the same app which is used to book cabs, the grocery delivery platform will be accessible via a different app dubbed as 'Ola Store'.
The new app is said to allow users to order basic daily needs offering up to 12,000+ products which are listed under 13 categories including Fruits & Vegetables, Breakfast, Dairy, Bread & Eggs, Grocery & Staples, Sweets & Snacks, Beverages & Drinks, Bottled & Packaged food, Gourmet, Frozen Food, Household, Health Supplements & Medicines, Baby Care and Pet Care.
The Ola Store service is said to be available in delivery slots from 7 AM to 10 PM everyday while users can choose immediate delivery which the company claims to be made within 90 minutes or pick 1-hour delivery shots.
Users will also have the liberty to pay via Ola Money, Net Banking, Cash on Delivery (COD) or Credit/Debit Card on delivery. The delivery is free for orders above Rs 250 and charges a flat Rs 30 for orders below Rs 250.
It is worth noting that Ola has partnered with offline retailers like Family Mall, Grocery Mart, Namdhari's Fresh, PNP Retail and Top in Town to name a few.
Apart from this, Ola also seems to be having plans of launching Ola bus service that is expected to be integrated into its mobile app. The bus service i also expected to work quite similar to how the cab service works; it will inform users of the closest tourist or chartered buses.Users will need to enter a destination and time, and the app will inform about the nearest available bus and available seats.