After Samsung, LG And Motorola Work With Google To Battle 'Stagefright' | TechTree.com
After Samsung, LG And Motorola Work With Google To Battle 'Stagefright'
Android's fragmentation is going to delay the whole process.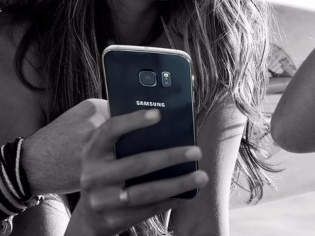 Samsung last week confirmed that it would be working closely with Google to deliver the 'big patch' that will hopefully cull Stagefright, a vulnerability, which puts millions of Android devices at risk.
Since its reveal in the last week of July, manufacturers have been scampering around to provide answers in the form of how quickly those software updates can make it to their vulnerable smartphones.
Now after Samsung, we have both Motorola and LG who have confirmed to deliver software updates to bring down the lethal 'stagefright' vulnerability.
Google was warned about stagefright, by security researcher, Joshua Drake in April and strangely the search giant has only recently delivered a software update to its own Nexus range of devices, which should have arrived a lot earlier.
Upon receiving a video MMS, or even viewing video via a built-in web browser, the stagefright code gives access to run the malicious code embedded in the video MMS. This allows the hacker access to its framework, giving access to core features and more.
Clearly, Google was being careless until the Black Hat Security conference exposed a few more problems, including one to do with the way fingerprint scanners are currently implemented on Android smartphones.
Is Google ignoring its problems? Well, the company has more on its plate than it can chew. But then again, this is Google (nothing is impossible) and we should see a remedy that makes it easier to resolve both fragmentation and security issues coming out soon.
This would certainly help manufacturers deliver security updates faster.
For now, Google is working with manufacturers like Samsung to deliver monthly security updates and extend support for the same to older devices for longer.
But it seems like fast just isn't fast enough when you have millions of devices running skinned versions of an open-sourced software.
And we are not even talking about the number of devices that are stranded with older Android software. This is another uphill battle for Google, concerning its strict OEM device software policies (the latest version of Android with a new Android smartphone), which manufacturers are not exactly following, even after it changed them a year ago.
TAGS: security threat, security updates, Android, Stagefright