OnePlus One Prices To Drop Upon Arrival Of OnePlus 2 | TechTree.com
OnePlus One Prices To Drop Upon Arrival Of OnePlus 2
Pushing the flagship smartphone to the budget range will be good for the company's sales.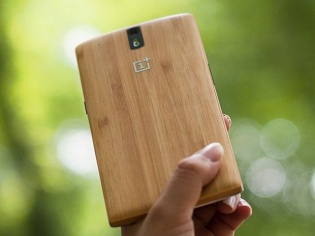 In an interview with Business Today India, Vikas Agarwal, GM of OnePlus India revealed that the prices of the OnePlus One models will drop even further. This falls perfectly in line with our previous reports that stated that OnePlus will not quit manufacturing the OnePlus One smartphone, but push it further down to the budget segment.
Vikas Agarwal confirmed the plan stating that the same would be announced during the launch of the OnePlus 2 in India, that is set to take place on the 11th of August.
Other details of the interview revealed that OnePlus is working hard to fix its after sales service problem in the country. He stated that the company is working with customers to close issues with their smartphone in one to three days, where as the current scenario is three to five.
OnePlus certainly has it eyes on the budget segment now that the news has been confirmed.
The OnePlus One smartphone will clearly be a great choice for buyers looking at the Rs 14,000 to Rs 15,000 range if the company plans to do the same (exact price cuts have not been revealed).
It will certainly disrupt the budget market, One that is being ruled by handsets from Xiaomi with its Mi 4i, that comes with a Qualcomm Snapdragon 615 processor. OnePlus bringing the price down any further, will change things as it will be a steal of deal with Qualcomm Snapdragon 801 chipset inside. Clearly with a move like this, we could also expect Xiaomi to add a few discounts on its already discounted Mi 4 that currently retails for Rs 17,999 for the 64 GB version. Indeed, it is the consumer who benefits from all of this competition.
Last but not the least, the GM also confirmed that the company would keep selling both models (16 GB and 64 GB versions) of the OnePlus One after the launch.
In short, if you have your smartphone choice fixed as the OnePlus One, we suggest you wait a bit longer till the prices drop even further.
TAGS: OnePlus One, OnePlus 2, OnePlus, Mobile Phones, Android