OnePlus One Review — Brilliantly Marketed Bland Product | TechTree.com
OnePlus One Review — Brilliantly Marketed Bland Product
Although not a bad deal, the OnePlus One is surely not worth troubling yourself with the 'invite only' sales model.
Rating

3
/5
31st Dec 2014
Pros:
Excellent for gaming; 64 GB internal storage; Great multimedia support; Long battery life.
Cons:
Dull and reflective screen; Mediocre camera; No FM Radio.
OnePlus One
Price: Rs 22,000

OnePlus, is a start-up founded by Oppo's ex Vice President Pete Lau. From day one, the company's strategy was to grab everyone's attention by taking pot shots at biggies such as Apple, Samsung, and HTC. With its "Never Settle" ideology, the company promised a lot. Let's see if its first handset touted as the "flagship killer" lives up to the hype.
Aesthetics
On design, OnePlus' official website reads that: "Unimpressed with the designs on the market, we weighed each hardware decision directly against the impact it would have on the look and feel of the final product." Big talk, but in the end, the company simply copied the Oppo Find 7a's design.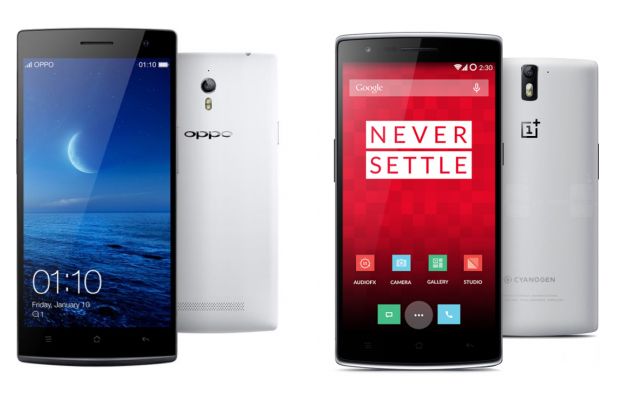 There's no denying that the OnePlus One is quite a looker. The sandstone finish feels good to hold. The chrome rim around the screen is a nice touch from the aesthetics point of view. As seen on most Samsung phones though, it's faux-metal.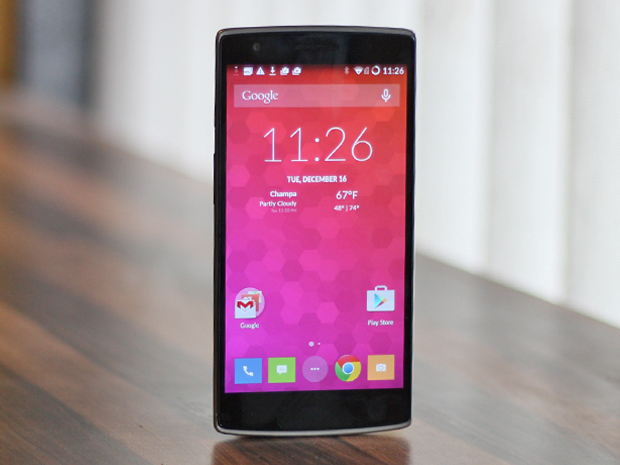 Like most Android phones these days, the OnePlus One is not ideal for one-handed use. The lock button is on the right hand side. Bang opposite is the volume rocker. The buttons have insufficient travel. Because of this, you don't always get proper tactile feedback from buttons.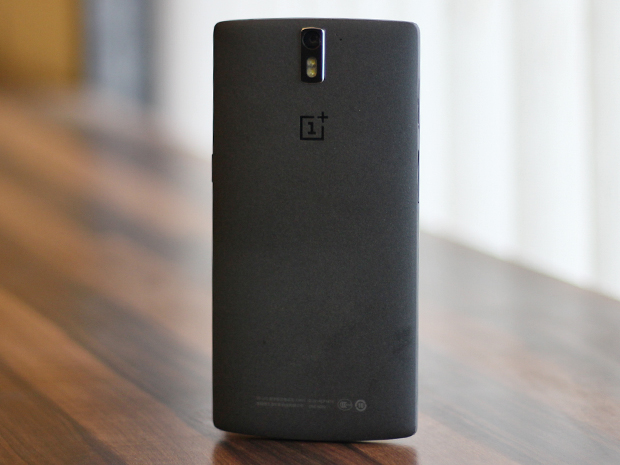 The back-cover is not user replaceable. Speaking of covers, OnePlus had promised bamboo and silk white swappable "StyleSwap" for months. Later, the company with a "Never settle" tagline asked its fans to settle without these covers due to "technical difficulties" in manufacturing process. The biggest issue is that OnePlus only has about 25 service centres in India. In comparison, Samsung has more than 40 service centres in Mumbai area alone.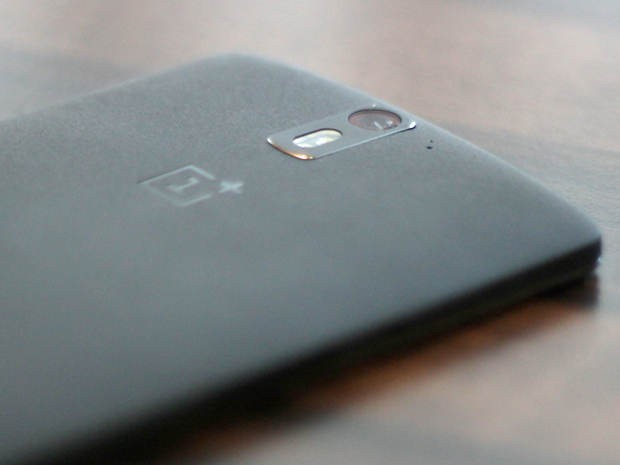 Display
The OnePlus One sports a 5.5" Full HD (1080p) screen. As you would expect from the pixel density of 400, the screen is impressively sharp. It is protected by the scratch-resistant Gorilla Glass 3. Although it's an IPS panel, the colours look somewhat dull. Even by LCD's standards the blacks are disappointing. The brightness slightly less when compared to other phones in this price tag. The screen is very reflective. Take it out on a sunny day, and you barely get to read the screen.
Specifications
The OnePlus One packs-in some serious firepower. It features a quad-core Snapdragon 801 SoC (System on Chip) clocked at 2.5 GHz. To handle multitasking, you get 3 GB RAM. In the photography department, OnePlus has thrown-in a 13 megapixel camera with Dual LED Flash. The company is using Sony Exmor BSI sensor. For selfies, there's a 5 megapixel front-facing camera. Other features include Wi-Fi, Bluetooth 4.1, GPS, NFC, and 3100 mAh battery. The phone lacks a microSD card slot. But, it won't be missed since the phone packs-in 64 GB internal storage.
Software
The phone runs Android 4.4 Kitkat. As our readers would already know, it comes with Cyanogen 11 customisation that gives you total control of the device. The built-in theme support allows you to customise the handset with ease. You can change the boot animation and fonts without rooting the phone. Keep it in mind though that most themes are paid. Plus, there's a privacy guard to keep a check on the permissions acquired by third-party apps.
OnePlus' default theme is quite nice and user-friendly. Cyanogen's square app icons look good. The problem is that the third-party app icons have no such guidelines, so they look out of place.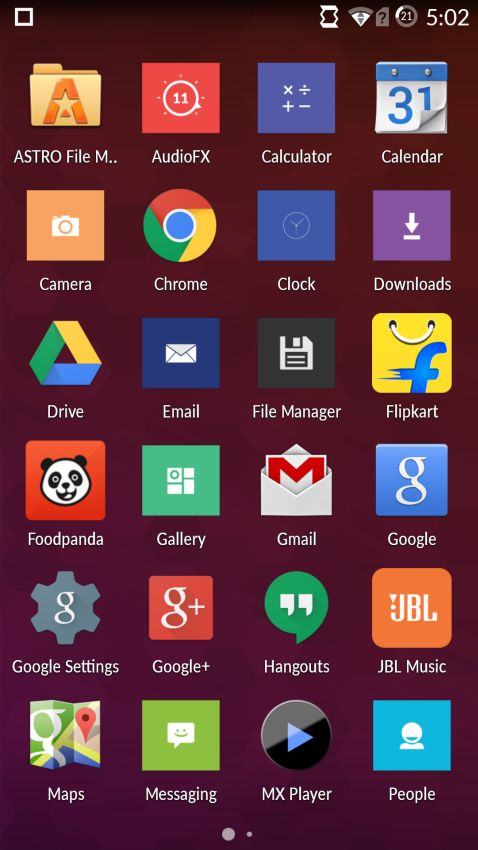 The menu navigation and transition effects are mostly smooth. Surprisingly, the phone takes a couple of seconds to render images in gallery. At the YU Eureka launch event, I had highlighted this issue to Cyanogen team member. According to him, it's due to some open-source image fetching service that they are using. So let's hope that things will get faster with a future software update.
Gamers will be pleased by OnePlus One's performance. We threw everything from a casual to hardcore FPS shooters on it, and the phone handled it without an issue. This is one of the most powerful gaming phone you can buy under Rs 25,000.
Multimedia
The OnePlus One does not ship with earphones. However, with my Sony MDREX110LP IEM's the phone's sound quality was very good. The built-in video player is basic. It plays videos and that's that. It lacks subtitles support. However, it's not an issue since the Google Play Store comes to the rescue with the MXPlayer.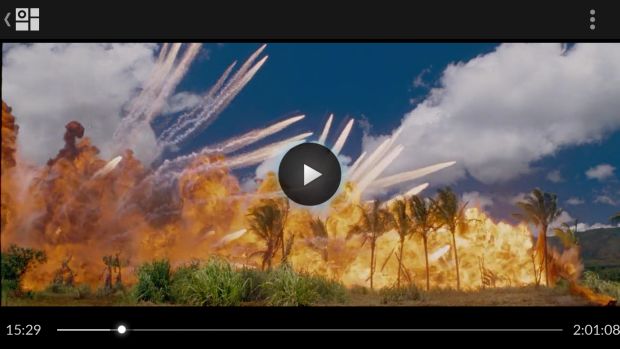 Camera
The camera interface is straightforward. Right hand side keys, let you choose between the snapper and video recorder. Moreover, you can select from Auto, HDR, Beauty, and Action modes by swiping from top of the screen. Strangely, the camera viewfinder is sluggish. If you move the camera swiftly, all you see is ghosting for a second or two.
The 13 megapixel camera backed by Sony's Exmor sensor performs well outdoors on a sunny day. However, the image quality goes downhill in not so bright conditions. In low-light, it produces trashy photographs. This is strange since the phone sports a BSI (Back Side Illuminated) sensor to enhance low-light performance.
The OnePlus One records 4K videos. However, even when viewed on 42-inch TVs, I couldn't find any quality difference between 4K and 1080p videos. It's worth noting that a 10 second 4K video takes up to 85 MB storage space, which is yet another reason why you should stick to Full HD instead. To keep up with the competition the OnePlus One also supports slow-motion.
Cellular And Messaging
The phone's network reception is very good. Voice quality through earpiece was good too. The contacts app is quite similar to what we get on the stock Android OS. Messaging is a standard Android affair. The default keyboard is the one you get on Nexus devices.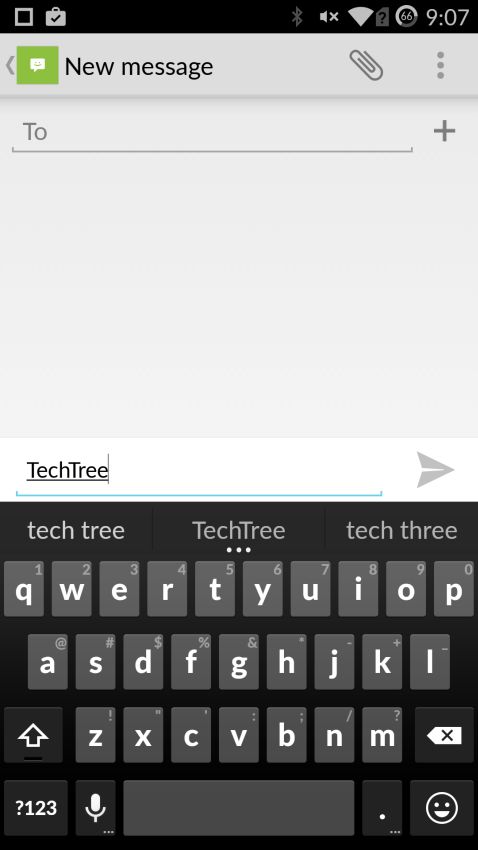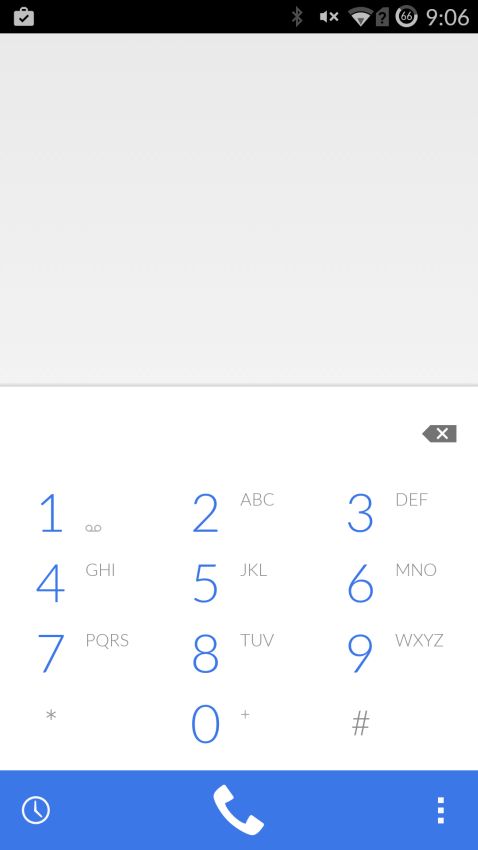 Battery
The 3100 mAh Li-Po battery easily lasts for a day and half. In our video loop test, it lasted for over 11 hours. For context, the HTC One (M8)'s performance was similar.
Verdict
OnePlus started off with an aggressive marketing campaign lambasting big brands. the company promised to deliver a Flagship Killer", but in the end, it has delivered nothing more than a run-of-the-mill Android phone. After comparing it to the similarly priced phones, I think that the OnePlus One's screen and camera are mediocre at best. After sales service is another area of concern. So while it's not a bad deal for Rs 22,000, it surely isn't worth putting-up with the annoying invite system to purchase the OnePlus One. If you want a high-performance device in this price range, the Nexus 5 is a much better option.

Rating: 3/5
Construction: 4/5
Aesthetics: 4/5
Portability: 3/5
Display: 2.5/5
Camera: 2.5/5
User Experience: 3.5/5
Multimedia: 4/5
Battery life: 4/5
Ecosystem: 4.5/5
Affordability: 4/5
TAGS: Mobile Phones, Android, OnePlus, OnePlus One