Samsung Seems To Be Paving The Way For The Galaxy S6 Edge Plus
The company just took the 128 GB Galaxy S6 edge models off the shelves.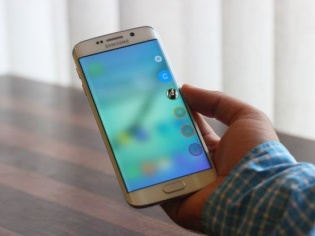 Samsung has taken the pricey 128 GB version of the Galaxy S6 edge off the virtual store shelves in India. Retailers do not have the device in stock any more and online retailers seemed to have cancelled it out.
Currently its only the 32 GB and 64 GB version of the flagship smartphone that is on sale in India. The premium devices have spoken for themselves in our review with the flawless cameras and the design being the highlights.
Its unclear as to why Samsung pulled down the 128 GB version at the moment, but slow moving units could be one reason.
The 128 GB version of the S6 edge was retailing for a hefty Rs 70,900 before it was culled. Place this alongside the 128 GB version of the iPhone 6, which is currently retailing for Rs 63,999 (launch price Rs 74,000) and you can see users flocking to the dark side instead.
Comparing it with the 128 GB version of the iPhone 6 Plus would be a crime, but the iPhone 6 Plus still makes more sense. It comes with a bigger screen, software that has been optimised to make use of that 5.5 inch display and an all metal construction instead of metal and glass.
That brings us to the rumours about Samsung's next big things, the Galaxy Note 5 and the Galaxy S6 edge plus. There have been rumours and plenty of leaks so far and its clear that both of them are expected to make an appearance earlier than the usual IFA launch dates.
So Samsung may have pulled the 128 GB version off the shelves to set the stage for the launch of the Galaxy S6 edge +.
Also, the smartphone is expected to arrive with a bigger 5.7 inch Quad HD display so that makes up for the absence of a iPhone 6 Plus competitor, which will soon be the iPhone 6s Plus, come September. Indeed, that puts the Samsung Galaxy Note 5 in a league of its own with its stylus.