Will Motorola's Moto X Stand Out In India At Launch? | TechTree.com
Will Motorola's Moto X Stand Out In India At Launch?
With the Moto G already dominated in its space, the focus is clearly on the Moto X.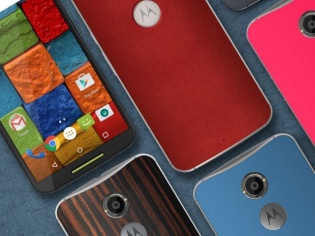 Waterproof and splashproof will be the two features, Motorola will highlight during its launch event for its Moto G and Moto X in India. The event takes place in Delhi on the 28th of July, just a day after the OnePlus 2 announcement and will take place simultaneously across the globe as well, in New York City, Sao Paulo, London as well.
Clearly, the focus of the event will be the company's upcoming flagship, the new Moto X (3rd gen). While the first version of the Moto X was not up to the mark in terms of the processor, the second version was too pricey at launch for an average camera.
This time however, a Motorola executive did mention that the company is planning go big with the camera. An area which has been the company's sore spot over the years; one that saw a slight improvement with the Nexus 6.
Currently it is the Moto Turbo that comes with everything under the sun, but that processor is getting a bit dated.
So what do we get with the new Moto X? Well, rumours point to a 5.2 inch Quad HD AMOLED display, with a hexa-core Snapdragon 808 sitting right behind it. In the memory department we have 4 GB of RAM with 32 GB or 64 GB internal storage options.
As for the camera bits, there is a 16 MP Clear Pixel one for the primary, while the front one sports 5 MP snapper. Let's not forget that the invite sent out to the media is also pointing to splashproof or waterproof smartphones.
Clearly, Motorola has the right bits in place and will stand a chance against the plethora of flagships that are out this year. We have Samsung Galaxy S6 and edge with its own Exynos chipsets inside, then comes the HTC One M9+ with a MediaTek chipset followed by the LG G4 with a Snapdragon 808 and the Sony Xperia Z3+ with a Snapdragon 810.
But, it's the OnePlus that gets announced a day earlier and comes with a tamed Snapdragon 810 that may steal the show from Motorola. Still then. Motorola has its set of fans who have waited quite a bit for the company to announce its flagship.
Let's just hope that Moto has worked on its software and hardware to keep those fans entertained as the Moto G (3rd gen) is clearly banking on customer service for sales bringing nothing new to the table.
TAGS: Mobile Phones, Android, Motorola, Motorola Moto X, Motorola Moto G