LG G4 Is The First Smartphone To Sport A Snapdragon 808 Chipset
Merges its tailor made hardware with tradition.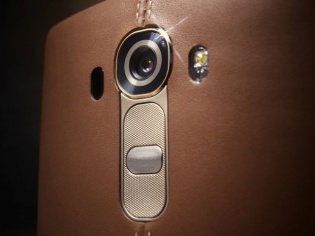 LG finally, took the wraps off its flagship G4 smartphone today. By the look of things its got the best that LG can bring to the table and the best the smartphone industry can offer as of today.
The LG G4 is certainly a premium-looking smartphone and while we already knew more about it before the announcement (thanks to numerous leaks), there is still a lot more than went into building this premium device.
LG's focus while building the smartphone was on three important areas: design, display and imaging (camera).
For some reason, we felt that the smartphone's design (heat problems may be?) forced LG into switching to the hexa-core Qualcomm Snapdragon 808 instead of top-of-the-line octa-core 810; a move that may convince buyers to looks elsewhere.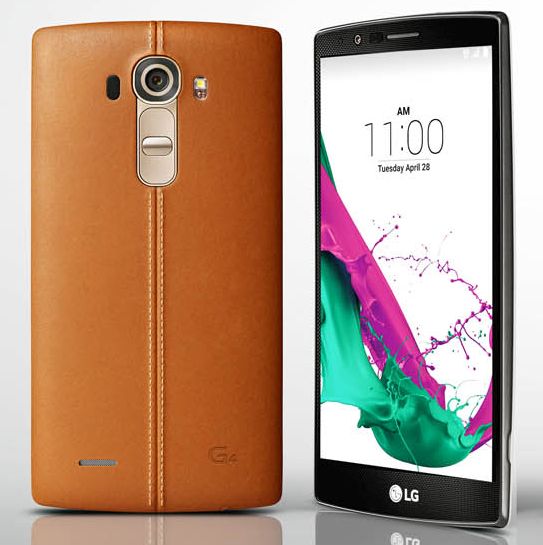 Indeed a lot will be disappointed to know that LG's flagship smartphone does not sport a flagship (Snapdragon 810) processor. Still then, Korean electronics giant has promised that it has worked with Qualcomm to deliver similar performance, although we highly doubt that this would be the case.
Coming to the design, we all knew that LG would focus on delivering that traditional touch using a genuine leather back.
The tan brown leather back will indeed be the differentiator for the smartphone (think what Ferrari is to do with the colour red) but LG has also delivered a number of other finishes as well. The leather backs will also be available in a number of colour options as can be seen from the image below. For some reason this corresponds more to the trims that sports cars come with these days than mobile phones. As for the rest of us who are not fond of leather there an option with plastic back as well.

As for the design it does have a similarity with LG G Flex 2, but a lot less curved. The curve on the G4 comes mainly from the back cover, which officials state delivers better grip and also increases the rigidity of the device.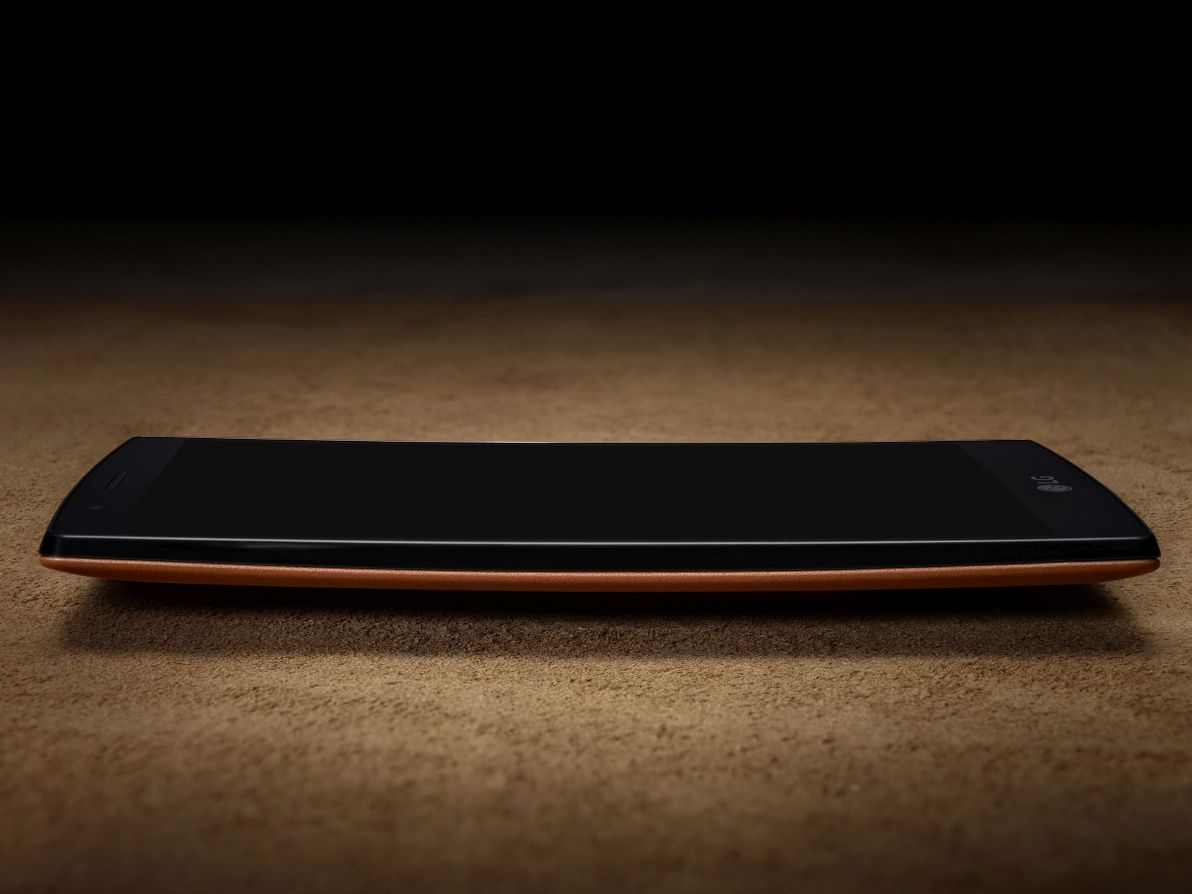 Like with the LG G3, we have now gotten used to expect more from LG when it comes to imaging and LG seems to have gone the Samsung way, so it seems.
By this we mean, tailor-made components for the camera that delivers an industry leading F 1.8 lens. This is coupled with a OIS 2.0 that brings 3 axis stabilisation for sharp low-light images, all of which allows the new Color Spectrum Sensor (CSS) to deliver some impressive imagery.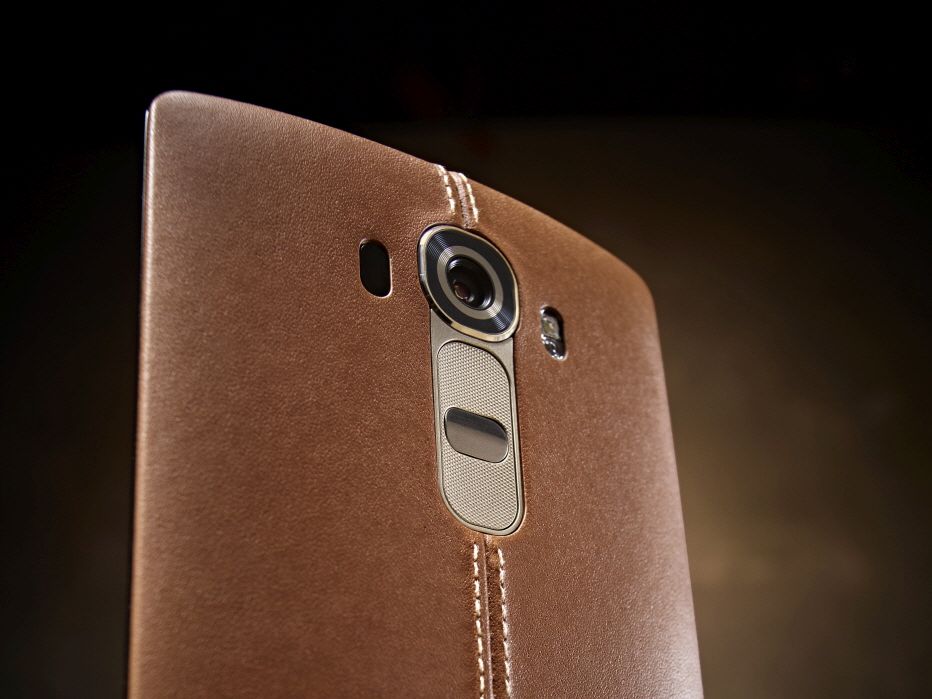 The Color Spectrum Sensor is indeed an industry first for a smartphone. It improves colour accuracy by precisely reading the RGB values of the ambient light in a scene, as well as the infrared light reflected from objects.
Lastly, there is the new Quad HD, 5.5-inch, IPS Quantum Display that offers 20 percent greater colour reproduction, 25 percent improvement in brightness and 50 percent greater contrast. The display also uses Advanced In-Cell Touch (AIT) technology, which combines the LCD and touch sensor into a single layer to provide better colour reproduction.
Coming down to the hardware bits of the LG G4:
We get a 5.5 inch IPS Quad HD (2560 x 1440 pixels) Quantum Display (538 ppi)
Inside is the brand new hexa-core Qualcomm Snapdragon 808 chipset with 3 GB of LPDDR3 RAM and 32 GB of internal storage (expandable)
The camera departments consists of a 16 MP with F 1.8 Aperture / OIS 2.0 unit paired with an 8 MP unit up front
Connectivity options include 4G / LTE / HSPA+ 21 Mbps (3G), Wi-Fi 802.11 a, b, g, n, ac / Bluetooth 4.1LE and NFC
Powering all of the above is a removable 3000 mAh battery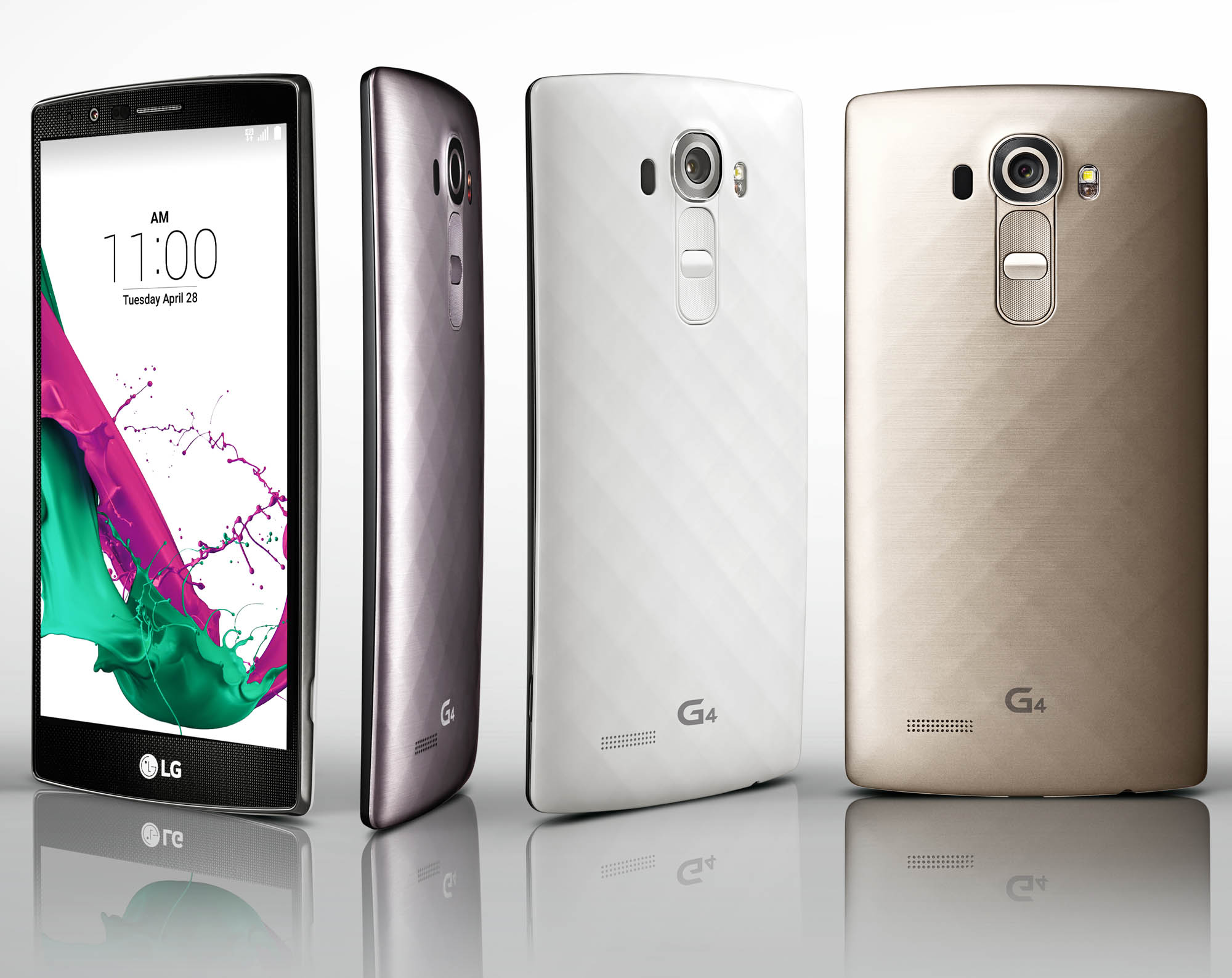 On the software side of things we get a refreshed human-centric UX 4.0 with Android 5.1 Lollipop underneath. Things have changed almost everywhere with new gestures and the works, but what is new is the camera that now offers a full-fledged manual mode for those who like to play with settings.
LG as always, did not reveal the price nor the availability of the G4 at the announcement. But we think we have a fair idea about its pricing already.
TAGS: Mobile Phones, Android, LG G4, LG