Google Unveils New Medical-Grade Wristband
Unlike other wristbands, Google is aiming at using the device in clinical trials.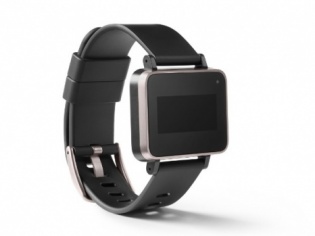 With many companies looking at launching medical-grade fitness tracking wristbands, the online giant Google too has unveiled its similar move.
Yes, Google has recently announced that fitness tracking wristband is in the works which is expected to measure vitals like heart rate, pulse and skin temperature continuously.
It is worth noting that the search giant's experimental group known as Google X is responsible for the wristband.
However, adding more in to this, the same experimental group is responsible for projects like Google Glass, its driverless cars and Project Loon.
Unlike many company bringing out wristbands like Fitbit and Xiaomi, Google seems to be aiming at clinics and labs where the wristband can be used in trials and also prescribed to medical patients.
While this definitely looks an unusual move by Google, it does help doctors tackle the problem of reliably tracking the health of their patients away from the hospital.
However, while the company is aim at typical usage of the device, we expect it to offer the medical-grade accuracy which the other wristbands may fail to deliver at some point of time.
To recall, the search giant had also announced last year that it was working on a contact lens that can monitor diabetes patients' glucose levels.
In case if you didn't know, the same project was also being undertaken by the same Google X experimental group.