Xiaomi Mi Band Available Without Any Registration On Flipkart | TechTree.com
Xiaomi Mi Band Available Without Any Registration On Flipkart
The offer is part of the Flipkart's Big App Shopping promotion.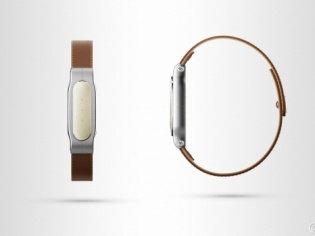 As we know, the Chinese smartphone company Xiaomi recently brought its Mi Band in to the Indian market at just Re 1 as part of the introductory offer.
Now, the Mi Band is available on the popular e-commerce website Flipkart at a price of Rs 999 and the best part is, the device is available without any registration.
This sale is said to be part of the Flipkart's Big App Shopping promotion until June 24.
Speaking about the technical specs of the Mi Band, it comes with a fitness tracker along with a 30 days battery life and IP 67 certification which means that the Mi Band is both water and dust proof.
While the device is compatible with both Android and iPhones via Bluetooth 4.0, it comes with a set of sensors that monitor your fitness and sleep.
Along with this, the Mi Band send users missed call alerts via vibrations and also acts as a proximity unlocker for your Xiaomi smartphones.
It is also worth reminding that the Mi Band has been the world's second most shipped wearable and the best news is that it is now available without any flash sale!
TAGS: wearable, Xiaomi, Xiaomi Mi Band