HTC Outs Ads On Its BlinkFeed Service | TechTree.com
HTC Outs Ads On Its BlinkFeed Service
Testing the waters to see if customers are "ok" with it.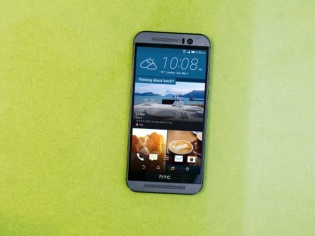 The much-rumoured insertion of ads or promotional material in HTC's BlinkFeed service has now gone live. The Taiwanese smartphone maker seems to be coming up with such ideas to turn BlinkFeed into a money making machine, but clearly that is not going to happen.
Users in the US, UK, Germany, Taiwan and China can expect to see promoted content appearing in their feeds. This could include promoted news and content from partners such as Yahoo, Twitter, and Appia.
What BlinkFeed users can also expect are ads for HTC's own products as well. Users can simply click on the buy button to purchase any of HTC's products.
HTC is "working" on ways for users to opt out of its promoted content, but for now it suggests users (via the official blog) to try out the service, that will apparently help them explore and discover more. However, one should note that the ads are out on a testing basis.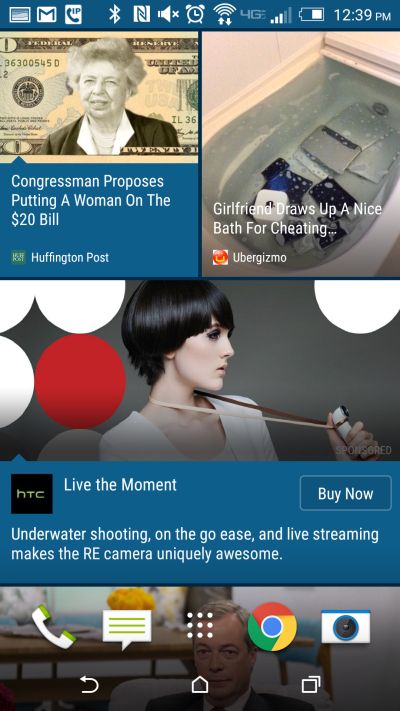 Clearly, a lot of users will be furious with this move. The service is no match for other third-party aggregators and coming from the very company that made consumers pay for the phone they are holding, it makes no sense.
Unless of course, HTC is delivering something exclusive that consumers will like. Ads and promotional material according to us, will make consumers turn off the service altogether.
Indeed, this is HTC's desperate attempt to scavenge whatever it can from its services since it phone business is not doing well. Or may be it is looking at turning BlinkFeed in to a separate news network similar to what it did with its Zoe app, that is now a social network.
TAGS: Software, Apps, Mobile Phones, Android, HTC