HTC One M9 And M9+ Confirmed For Android M Update | TechTree.com
HTC One M9 And M9+ Confirmed For Android M Update
As usual promises are made.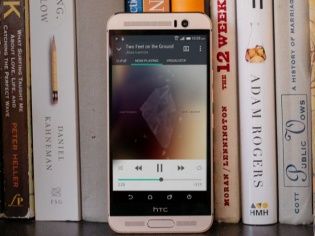 After the announcement of every major Android release come the promises from Android smartphone manufacturers. And hot on the heels of the Android M announcement by Google (and the preview that was made available for download) comes an announcement from the far East by HTC confirming that the new update will make it to its recently announced devices.
The announcement came from Jeff Gordon, HTC's Senior Global Online Communications Manager who somehow skipped on mentioning when these updates would arrive. The handsets that Jeff Gordon tweeted about were the One M9 and One M9+ which sports a MediaTek chipset.
While HTC did confirm that it will deliver the Android M update to its recently launched devices, we are pretty sure that the One M8 and even the One M7 for that matter will stand a chance.
This is because Android M is more of a developer oriented update and works well depending on how much third-party developers and smartphone manufacturers are willing to dedicate and chip in.
Still then, On Tap along with big battery life benefits, will be the other interesting features to watch out for in Android M for consumers.
Clearly, next up would be Sony followed by Samsung who will show up with their promises for the Android M update. However, there is still a long way to go till these reach out to consumers as many of those who promised Android 5.0 Lollipop have yet to deliver the same (Sony we are looking at you).
TAGS: Software, Mobile Phones, Android M, Google, Android, HTC One M9, HTC One M9+, HTC