Microsoft May Be Building A Lumia 940 With A 25 MP Camera | TechTree.com
Microsoft May Be Building A Lumia 940 With A 25 MP Camera
Will go all out with flagship specifications.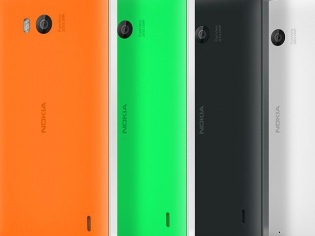 In what may sound really strange, there are rumours around the web with murmurs about Microsoft preparing a successor to the Lumia 930, tagged as the Lumia 940. What is even more interesting is that Microsoft will go all out on the specs and even include some new features that we have yet to comes across on a smartphone.
The news is unbelievable as Microsoft's current focus seems to be on the budget to the mid segment. The reason for this is the lack of apps and support from developers keeping Windows Phone devices a bit behind the Android ones.
But Windows 10 may change all of this thanks to the presence of Universal Apps that work on both the desktop and smartphone. This is why we think there is a possibility that Microsoft may announce something like what we have in this rumour today, a flagship Lumia 940.
Rumours also point out that the smartphone will include the best hardware bits the industry has on offer along 3D interactions that were supposed to show up with McLaren smartphone that was canned sometime ago.
The display is expected to be 5.2 inch one while an XL version could even sport a bigger 5.7 inch screen.
As for the camera units, we get a 24-25 MP sensor on the back that is an improvement over the 20 MP unit on the Lumia 930.
Also coming from the source are details about a Lumia 840 Dual SIM version which could be the successor to the Lumia 830 but with affordable pricing minus the PureView tech.
TAGS: Mobile Phones, Windows Phone, Windows 10, Microsoft, Nokia Lumia 930