Microsoft To Bring 3D Touch To Windows Phone In Its Next Big Thing 'McLaren'
3D touch supposedly adds a new dimension to the already dynamic live tiles.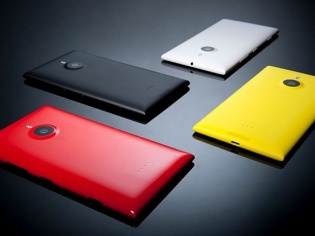 WindowsPhoneCentral reports that Microsoft is working on its next big smartphone and that the company has got the device's nickname changed from 'Goldfinger' to 'McLaren' and is likely to offer 3D touch.
The device will come packed with sensors and also a few more camera's similar to Amazon's soon to be launched 3D smartphone.
'McLaren' will basically give the flat UI of Widows Phone some added depth. Users will be able to hover over live tiles in a less tacky manner compared to Samsung's Air View and will be able to see a lot more in the form of previews compared to what live tiles already offer today. When it comes to typing, one can expect to move the cursor by hovering your finger over the screen.
The device will pack in a heap of sensors similar to those found in the Xbox and will even be able to generate heat maps with the same, thanks to lessons learnt from Microsoft's Kinect project.
Apparently, the API's for the same are already available in the SDK, but are hidden from view until Microsoft has a clearer picture of things to come.
As for the 3D touch, it sounds more like a gimmick for now, but will allow for greater control in apps. It remains to be seen how many developers will actually take advantage of the same. This becomes critical; as such technology will only be limited to one single device.
May be Microsoft has long term plans to better the whole technology and probably make it a standard in next version of Windows Phone. Now that sounds a lot more re-assuring for the developers giving them the confidence to take up such projects in the first place.
TAGS: Mobile Phones, Windows Phone, Microsoft