Google Brings In Update For Android Wear Devices | TechTree.com
Google Brings In Update For Android Wear Devices
The update brings WiFi support, Always-On Apps, Drawing Emoji support and more.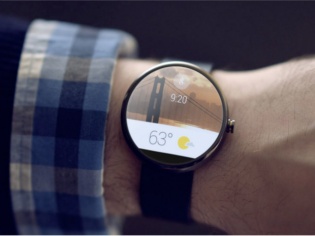 It had been quite sometime since we heard about the updates for Android Wear.

But, now, Google is rolling out a huge update adding in some of the great features its users had been waiting for ever since they bought the device.

The new update brings with it WiFi support which means that the Android Wear has an additional data connection.

So, this means that, as long as your watch is connected to a WiFi network and your phone has a data connection, you will be able to receive notifications, send messages and use all your favourite apps.
[Also Read: Android Wear Update Brings GPS And Music Playback Support]
To add more, we know that almost all Android Wear devices come with an always-on screen to see time whenever required. And now, the update expands the same always-on screen option to apps, so that they can stay visible as long as you need them.

Also, the update allows users to draw hundreds of different emojis directly on the watch screen which is quite a relief for those who are fond of using smileys and emoticons very often in their messages.
[Also Read: Android Wear's Lollipop Update To Bring New Watch Faces And UX Improvements]
This update also supports many gestures for scrolling through notifications with the twist of your wrist, easier access to apps and contacts.
[Also Read: Google Rolls Out Update For Inbox Adding Support For Android Wear]
However, users may have to wait a little as it may take a few weeks for Google to roll out this update to almost every Android smartwatch.
But, the official Google Blog has in that the LG Watch Urbane would likely be the first watch to receive the update.
We believe this update would likely give a pretty tough competition for the Apple Watch.

SOURCE










TAGS: Android Wear