Android Wear's Lollipop Update To Bring New Watch Faces And UX Improvements | TechTree.com
Android Wear's Lollipop Update To Bring New Watch Faces And UX Improvements
Clearly, Android Wear's current UX is a bit cubersome in a way.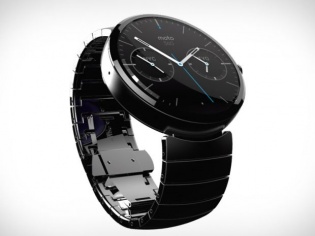 Screenshots of Android Wear's upcoming Lollipop overhaul seem to have made its way online. The leaked screenshots show a plethora of new and refreshed watch faces, but visible changes are not just cosmetic as Google has been working on making the swipe-happy UX even simpler.
While screenshots of the new companion app that runs from the smartphone have leaked online, we now know for sure that there are a lot more improvements under the hood than we had expected. Firstly, you can now change a watch face directly from the Wear app. Next up, is the availability of the new watch face API that allows devs to plug in new features like the weather right there on the watch face. This eliminates the need to access the weather card to check the weather.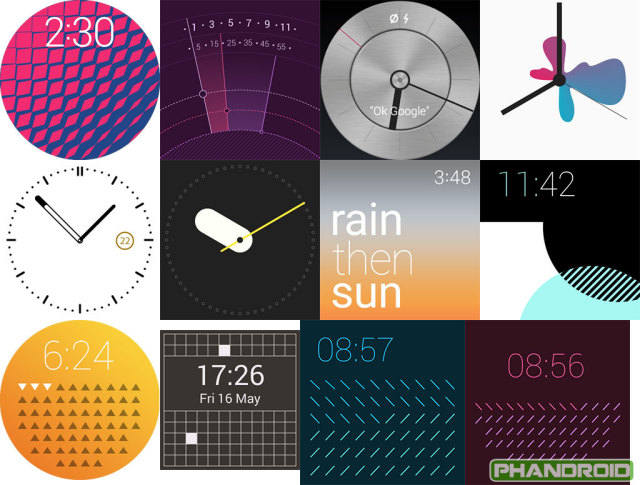 Google is also planning to reduce the whole scrolling problem, that forces users to scroll all the way to the settings menu just to change the brightness level of the display. While this may not sound like much, smartwatches without an ambient light sensor leads to owners flicking all the way to the bottom, every time the lighting environment changes. All you will need to do post the update is swipe down to access brightness levels and swipe left to right to change the settings.

Among others, Accessibility features will also make their way onto Android Wear devices, along with a last used setting option that will float on top; reducing the need for you to scroll all the way to the bottom for a particular setting. Now that is a much needed change that we are looking forward to.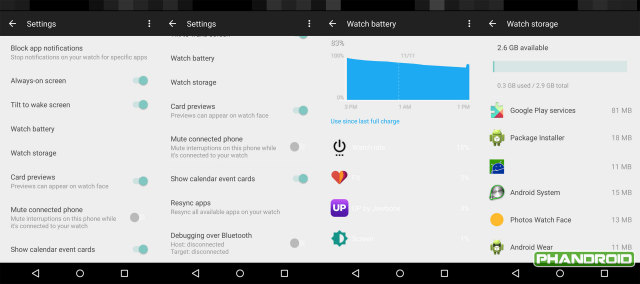 We simply cannot wait to see the Material Design influence to the UI and the new improvements in accessing the settings menu show up on our Android Wear smartwatches. More importantly the new update will even deliver watch and battery information to your smartphone, giving you the right estimate about when your smartwatch is going to conk off.
TAGS: Software, wearable, smartwatch, Android Wear, Android 5.0 Lollipop, Google