Samsung Devices To Come With Pre-Installed Microsoft Apps
Microsoft indeed seems to be the smart salesman here.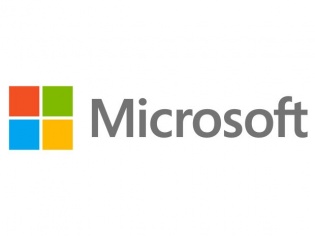 Its not like the Microsoft Office app on an Android device is the ultimate package for any power user (the app is horrid at best). Clearly Microsoft is taking its baby steps with Android, but today's new partnership clearly indicates that Microsoft is interested in the millions of users that Samsung has on offer.
The company has announced its partnership with the Korean electronics giant, Samsung and now it seems that Microsoft apps on the GALAXY S6 was only the beginning.
Microsoft's partnership with Samsung will result in a couple of changes we do not normally see with Android devices.
Firstly, Samsung tablets will now come with Microsoft productivity apps such as Microsoft Word, Excel, PowerPoint, OneNote, OneDrive and Skype pre-installed.
This indeed is not a shocker as Samsung made a few things clear when it showed up with OneNote, Skype and OneDrive apps pre-installed on its Galaxy S6 devices at the MWC 2015.
What is news is that the same Microsoft apps on the GALAXY S6 and the S6 edge will come paired with 100 GB of additional cloud storage space for two years as well.
Secondly, Microsoft is after Samsung's business users. The company will now deliver Office 365 (in all three versions) coupled with Samsung's KNOX security solution.
So in short, Samsung managed to rope in BlackBerry (for better security) and is now looking at Microsoft for to deliver better productivity tools on its Android devices (impressive indeed).
Meanwhile, Apple recently joined hands with IBM to one up its enterprise offerings. So it still is a battle between Samsung and Apple, even though Microsoft first launched its Office apps for iOS.
So Microsoft seems to be the smart salesman here who managed to push its services to both Samsung (Android) and Apple (iOS). Google on the other hand now seems to be a spectator who currently cannot do anything about it as its own users drift away from its cloud services.
TAGS: Software, Apps, Android, Office 365, Office, Samsung, Microsoft