Samsung GALAXY S6 Dominates Geekbench At MWC | TechTree.com
Samsung GALAXY S6 Dominates Geekbench At MWC
Of course benchmarks are not everything.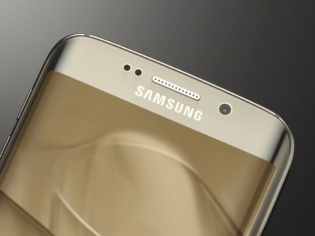 Plenty of users got their hands on both Samsung's and HTC's flagships at the MWC after launch and as always, everyone wanted to know which smartphone fared better in terms of benchmarking. Well, the results are out and Samsung's GALAXY S6 does come out on top as the winner at the MWC.
Geekbench scores clearly show how the Samsung's 14 nm FinFET process makes a huge difference especially when compared alongside the iPhone 6 Plus and the HTC's One M9. Also we have to keep in mind that Samsung is using its all-new high end DDR4 memory in here as well.
While Apple still dominates with the single-core scores at 1631, Samsung comes in next at a close 1500 points with the HTC eating its dust at 1155 in the best run.
As for the multi-core marks, here is where the Samsung Exynos 7420 gets to stretch its legs and we get a healthy 5286 points compared to the HTC's Snapdragon 810-powered, M9 which is still a bit behind at 3373 points.
Meanwhile the video below clearly shows off how the Samsung GALAXY S6 delivers in the range of 70,000+ while the HTC stays at 57,000 mark in Quadrant benchmarks.
So if you are looking at bragging rights, you should indeed be picking the Samsung GALAXY S edge over the HTC One M9. More so, even the LG G Flex 2 fared similarly, indicating that Samsung's claims about the 810 not being up to expectations was indeed right.
Of course benchmarks are not everything, so we are indeed waiting to get our hands on review units; so that we can take a call as to which smartphone offers a better user experience. This is more so since Samsung has actually toned down on its TouchWiz interface this year.
TAGS: Mobile Phones, Android, iOS, Samsung, Apple, HTC, Samsung GALAXY S6, Samsung GALAXY S6 edge, HTC One M9