Qualcomm Upgrades Its Budget Offerings; Sticks To The 28 Nm Process | TechTree.com
Qualcomm Upgrades Its Budget Offerings; Sticks To The 28 Nm Process
All of the new chips are 64-bit ready.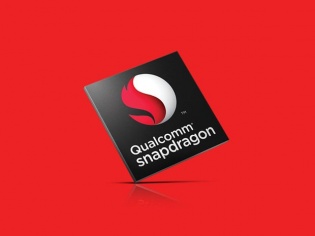 Qualcomm has announced what would soon be the replacements for the ageing 400 and 410 chipsets along with the Snapdragon 615 processor that now appears in budget handsets as well.
The chipmaker has announced its all-new Snapdragon 415, 425, 618 and 620 chipsets. All of the processors sport the 64-bit architecture and are ready to power Android Lollipop budget handsets in the near future.
Qualcomm seems to want to take on MediaTek at its own game by delivering affordable silicon at budget-friendly prices.
While not much can be said about the new 600-series of chipsets, the 415 and the 425 bring plenty of upgrades.
We get better graphics with the Adreno 405 GPU that is now paired up with an octa-core set up using capable Cortex A53 cores. While the 415 remains at a 1.4 GHz clockspeed, the 425 gets a bump up to 1.7 GHz, this coupled with the 64-bit architecture and the octa-core set up means that budget and mid-range smartphones will indeed be able to deliver a lot more.

What would be the biggest upgrade for the two new chips of the 400 series is the Quick Charge 2.0 capabilities along with dual ISPs, meaning that the camera will be a lot more responsive.
As for the Snapdragon 615, its clearly no slouch. But Qualcomm was keen on delivering innovation out here as well. Both the 618 and the 620 now get Cortex A72 cores (with the A53s at the low end) that are powerful and will deliver some impressive capabilities like 4K recording and 2K displays to the mid-range. This will confuse buyers even more once their out because these clearly inch pretty close towards the 800 line up. At 1.8 GHz both chipsets do come with LTE connectivity as well.
Smartphone buyers are going to see a lot of budget LTE handsets popping up soon because the 415 and 425 pack in X5 (Cat 4) and X8 LTE (Cat 7), while the 618 and 620 pack in X8 LTE.
Qualcomm has just made the budget to mid-range a lot more exciting and we are pretty sure we will be hearing a couple of announcements from manufacturers regarding the chipset adoption as well. While the above mentioned chipsets wont replace the older, 400, 410 and the 615, they basically will deliver broader price points for manufacturers to build on.
TAGS: Hardware, processors, 64-bit processor, Qualcomm