Here's Everything You Need To Know About Android 5.0 Lollipop | TechTree.com
Here's Everything You Need To Know About Android 5.0 Lollipop
Lets see why Google is calling it the most ambitious Android release yet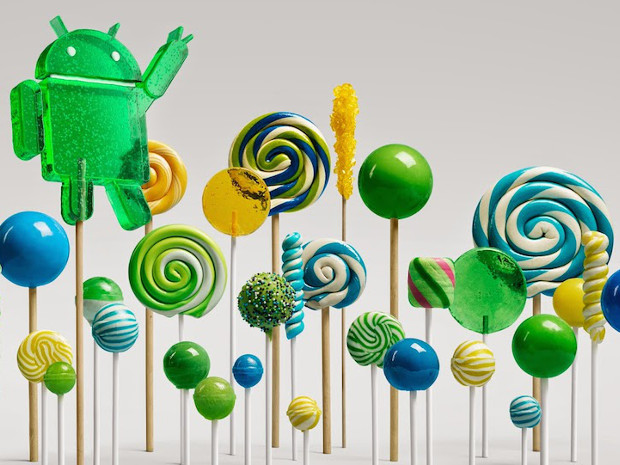 After months of waiting hand over fist for the next big Android release, Google finally pushed out the door Android 5.0 "Lollipop" on October 15. The Internet search giant is touting it to be the most ambitious release on Android yet, with something new for users, software developers and even manufacturers.
Lockscreen
One of Android's greatest strengths is the way it serves up notifications to users, and with the latest version of the software, Google has made some great improvements. Notifications will now be displayed right on the lock screen, with users having the ability to reply without having to dig deeper into the operating system.
If you don't fancy letting anyone view your messages and emails, users will have the ability to turn off lockscreen notifications for certain apps. Further, the OS is now smart enough to prioritize which notifications you need to see the most, arranging them in order of importance.
Design
The biggest and most noticeable change on Android version 5.0 is a host of visual improvements that lend the UI a fresh look, while retaining much of the same useability. Google has made full use of its Material Design philosophy which we got a peak of at I/O 2014, and have been seeing on some freshly updated Google apps.
Android is now full of bright colors and Google has adopted a modern flat theme for all the UI elements, however true shadows and a card stack design give them depth and help establish hierarchy. Another big part of the new design are beautiful animations that Google calls responsiveness of elements to touch.
Energy Efficiency
Google rolled-out its new ART app runtime with the previous release of Android, but it wasn't turned on by default. With Android Lollipop the feature has been made default, which allows apps to compile natively on the device, increasing performance and cutting down on power consumption.
The other big feature which came out of Google's "Project Volta" is an even more aggressive battery saver mode, that Google claims extends battery life by about 90 minutes. Users will also be able to see the time they have left before having to charge the device in the battery settings menu.
Security
Google has kept to its promise of turning on device encryption right out of the box on Android Lollipop. It adds an extra dimension of security as data on a lost or stolen device cannot be recovered, apart from even Google and other snooping government agencies not having access to files stored on the device.
There's also a new kill switch feature that allows users to completely disable the device in case it's lost or stolen, which deters smartphone theft. Google has borrowed Motorola's secure device pairing feature, giving users the option to automatically unlock their smartphones when in close proximity to a known device.
Camera
Android devices have long been shunned for outputting sub-par photographs, despite manufacturers bolting on some pretty great sensors and optics. The fault they claimed was with the software, so Google has finally come around to mend its ways. Android Lollipop gets an all-new camera API that makes uses the full resolution of the sensor when going as high as 30 fps burst mode. It also allows for greater control of the sensor, optics and flash.
Another grouse that users had with the Android camera was its inability to output photos in RAW format, but Google's camera software will now support YUV and Bayer RAW image formats. While the stock camera app may not take full advantage of this, there's a huge possibility that third-party vendors will, hopefully improving the imaging prowess of Android smartphones.
Quick Settings
Google has added a few new controls to its quick settings menu that can be accessed from the notifications panel on Android. Basic additions such as controls for the flashlight, screen rotation, cast screen and hotspot have now been introduce in the quick settings menu.
Further, users will also be able to access the quick settings panel right from the lock screen, making it easier to turn on or off certain settings quickly. There's also adaptive brightness controls, that allow users to manually set the screen brightness, and the software will then automatically adjust itself based on new lighting conditions.
Multiple Accounts
Google has allowed users of Tablets running its software create multiple accounts for some time now, but Android Lollipop brings the feature to smartphones too. Also there's a new screen pinning feature, that allows users to setup a second PIN, entering which people will only be able to see what the device owner sets as viewable.
Audio and Graphics
With Android Lollipop, Google has minimized audio latency to the extent that recording apps can now output audio in realtime. There's also support for 5.1 and 7.1 channels that professional audio apps will be able to tap into, apart from the new USB audio feature that allows plugging up an Android device to things like mixers and amps.
When it comes to graphics, the new Android version will come with support for the OpenGL ES 3.1 graphics API, while Google's extension pack even adds support for OpenGL 4.x. Apart from this, with chips like the Tegra K1 and other incoming 64-bit chips, desktop level graphics will become very real on Android devices in the near future.