ASUS Zenfone 2 May Come In Qualcomm And MediaTek Options | TechTree.com
ASUS Zenfone 2 May Come In Qualcomm And MediaTek Options
Clearly this justifies the low starting price tag that we heard about during launch.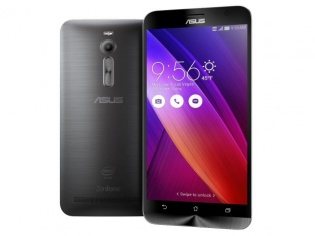 ASUS surely dropped the bomb when it unveiled its Zenfone 2 smartphone at CES, earlier this year. While we were pretty impressed by the design and that 4 GB of RAM (which was unheard of back then), what did shock us the most, was the price tag.
Well, today a bit of that mystery has been solved as a report points out that ASUS may opt in for MediaTek chipsets as well.
This indeed makes sense, as it justifies that low Rs 12,000 price tag (for the 2 GB RAM variant) that the company had announced at launch. Reports point out that the PC manufacturer may opt for a MediaTek SoCs for the low cost variants of the smartphone and reserve Intel chipsets for the mid-range ones.
But there's more. News also points out that ASUS may be working with Qualcomm to deliver a high-end device. This could be a pricier variant of the Zenfone 2 itself, or whole different beast altogether.
So ASUS' plan of sneaking into the budget smartphone segment and moving up from there, indeed seems to gaining the trust of its customers. The company recently launched the Zenfone C in India, which is an improvement over the previous Zenfone 4 series.
TAGS: Mobile Phones, Hardware, Android, ASUS, ASUS Zenfone 2